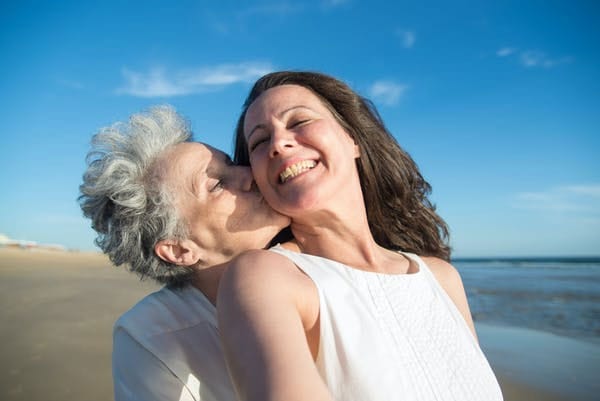 Visiting parents and other family members is a difficult task for many Australian residents whose parents live in their home country. This is more observed among new immigrants who have recently become Australian residents and cannot go back to their home country due to financial and work-related problems. On many occasions, parents decide to go to Australia and visit their child/children there. The variety of available visas makes it difficult for parents to choose the right pathway. This article discusses some problems related to going to Australia and introduces the two most common ways parents can select when deciding to visit their loved ones in Australia.
Challenges of living far from family members
Living apart from family members is not without challenges. As highly emotional creatures, we tend to care for our loved ones and miss them when they are not around. Those who have experienced living in Australia know how painful and problematic life can sometimes be. On the one hand, you may feel lonely and insecure due to not having any immediate support. On the other hand, there are constant financial issues from which there is no escape. Adapting to new cultural norms also presents certain problems. Yet many people embrace such problems and bear so much pressure to hope for a better future in Australia. Studying in a high-rank university, getting a high-paying job, and avoiding political/racial issues in the home country are just some reasons why many people choose to live here.
Reasons why your family members cannot visit you in Australia
It would be great if your family members could easily travel to Australia and pay you a visit whenever they felt like it. Unfortunately, it's not. Among many reasons your family members cannot visit you in Australia, the following are of greater importance.
Distance and expenses
Being situated between two great oceans, Australia is somewhat detached from the rest of the world. The closest countries to Australia, New Zealand, and New Caledonia, lay more than 2000 kilometers away from it. That being said, it is interesting to note that the majority of migrants in Australia come from countries such as China, India, and the UK, which are situated over 9000 kilometers away. This great distance entails high costs that many families cannot afford. As a matter of fact, the cost of tickets from Asian and remote European countries to Australia ranges from AUD 950 to AUD 2700. Therefore, if a family of four wants to visit their child in Australia, they would have to pay something between AUD 4000 to around AUD 10000 just for the flight. Add to this the AUD 1,085 application charge for each person. Yet, this is not the only problem.
7 Essential Tips For Getting A Job Overseas
Governmental restrictions
Approximately 9.4 million people visit Australia annually. The majority of these people need to lodge a visa first. Receiving thousands of visa applications each year, Australian authorities need to spend months assessing the applicants' eligibility. As a result, many families fail to visit their family members annually merely because their applications remain in the waiting line for several months. On the other hand, applicants with temporary health issues might be rejected at the last moment. From what has been explained above, it is easy to understand that you cannot just enter Australia whenever you feel like visiting a family member. The following section describes the best ways parents can go to Australia and visit their children.
The best way for your family members to visit Australia
Although problems explained above cannot be tackled, knowing the right way to go helps face fewer problems. If your child lives in Australia temporarily, the best option you have is to apply for a tourist/visitor visa. The waiting time for a tourist visa does not usually exceed two months and is not that costly. However, many people whose children are permanent Australian residents/citizens apply for tourist visas merely because tourist visas are assessed in a relatively short time. This is a mistake in two regards:
When a tourist visa is approved, the applicants have a short time to go to Australia, which is basically not more than two months. If they fail to go to Australia in due time, they have to start anew and apply again.
A tourist visa allows the visa holders to remain in Australia for three months only. This means that after this period, the visa holders have to leave the country and go through the same process if they want to go back the following year.  
If you are a permanent resident living in Australia, there is a better way for your parents to visit you. After two years from your residency, you have the right to sponsor your parents so they can come to Australia whenever they want. All you need to do is apply for the parent visa 143 and go through the process. Moreover, your siblings who are not yet married can accompany them. The cost is AUD 43,600, but as you are a resident of Australia, you can pay it in affordable installments.
7 Essential Tips For Getting A Job Overseas
How long can your family members stay in Australia?
The processing time of a parent visa is considerably longer than that of a tourist visa. It usually takes from 12-24 months before a parent visa is accepted. However, it is worth it as it allows your parents to visit Australia all year round, remain there as long as they want, and even live there for the rest of their life. This is clearly the best option for migrants in Australia who have to live apart from their parents. You go through the application process once only; your parents would not have to worry about the costs so much, and there is no hurry for them regarding when to come and when to leave. Last but not least, your parents would be treated as Australian residents and receive proper health care as long as they remain here.
Conclusion
For the past two decades, Australia has been the favorite destination of many immigrants. As a result, thousands of people currently live far from their parents. This causes emotional problems for both sides. Parents who intend to visit their children in Australia can come here either as a visitor or a relative. This article discussed the advantages and disadvantages of both ways in detail so that those trying to take their parents to Australia can make the best decision in this regard.