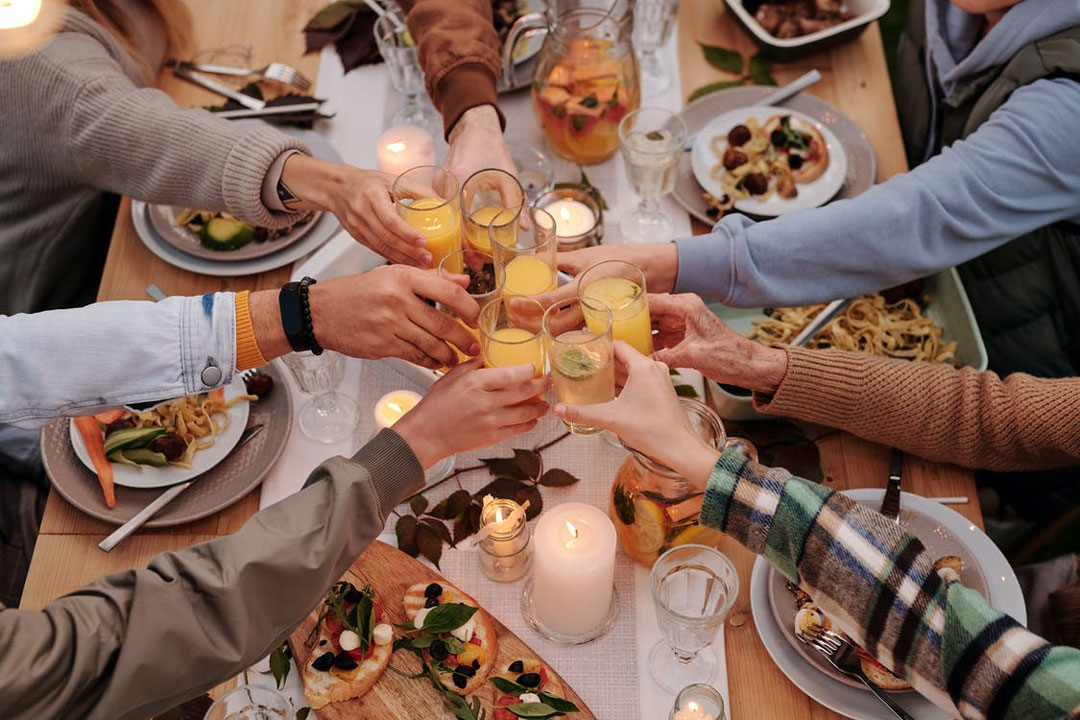 Everybody loves holidays. Holidays are an enjoyable time of the year we often spend with our families and close friends. It is the perfect time to host and attend a holiday-themed party. These parties are so fun and can be easy to organize, with a few helpful tips and tricks. There are various holidays all year round, and any holiday is suitable for a party. Thus, you can host holiday-themed parties every season and they can be either indoors or outdoors. Keep reading to learn more about how to organize such parties – we'll cover all the essential aspects of every holiday-themed party, regardless of the holiday itself.
To throw a memorable holiday party, you should start with choosing a theme and sending out invitations. Then, you can move on to considering some fun activities you can include. When it comes to the menu, it should be simple and delicious. Moreover, you should mix up some holiday drinks, play some festive music and put up holiday decor.
1. Choose a theme and send invitations on time
Holidays themselves are a theme good enough for a start. However, even within a holiday such as Easter, Christmas, 4th of July, Thanksgiving, or Halloween, you can consider a more specific theme. For instance, if it's Christmas – you can go for an ugly sweater party, decorate the tree party, make your own card party, Christmas movie night, and so on. The same is true for every other holiday party. You can search for some great ideas online. The internet has made party organization so much easier! For some holidays, you can even consider hosting your party outdoors. When you pick a theme, you should create some invitations and send them out on time. They should also be a reflection of the theme. Every other party planning aspect comes from the theme. Try to be original, innovative, and creative when thinking about the theme.
2. Consider fun party activities you can include
There are tons of amusing activities you can include in your holiday-themed party. For instance, if you decide to go for an 80's or 90's party, you can set up a dance floor and a light show. Also, you can create a DIY photo booth that could mimic the photos from those periods. People have gone crazy for photo booth hire in Sydney, London, and New York – it's a great, fun addition to your party. Other things you can include are some games, such as Pictionary and charades, or whatever your group of friends or family enjoy.
3. Come up with a simple and delicious menu
Food and drinks are an integral part of every party, whatever the occasion and theme. You should think about it carefully. If it's possible, you can make it thematic as well. Create some holiday-specific food and snacks and decorate them accordingly. The way you arrange and present the food plays a key role in visual representation and people love this. You can get creative with food by watching some tutorials online if you don't have any ideas. Try not to exhaust yourself in the kitchen. Come up with some solution to both have delicious food and not be overwhelmed by preparation and cooking. You can consider ordering catering so you could be fresh for your party.
4. Mix up holiday drinks
Every holiday has some signature drink to it – go for the classic or experiment a bit. You can get innovative and mix up some new drinks or at least new variants of existing drinks. The internet is full of simple holiday cocktail recipes, so you can find out more about them online. For Christmas time, it's typical to make eggnog, punch, or mulled wine. You can mix things up a bit and perhaps serve Grog. We usually prefer some hot drinks during winter time holidays, and cold drinks during spring and summer. So, have that in mind when opting for drinks. Remember to serve some non-alcoholic beverages as well.
5. Put up holiday decor
What is a holiday-themed party without holiday decor? Go all out with festive decor. Put up balloons, garlands, and all kinds of holiday-appropriate decorations. Decorate the table, floor, walls – everything you can! It will boost the holiday spirit.
Hosting a holiday-themed party is a great way to get creative and amaze your guests with your party-hosting skills.