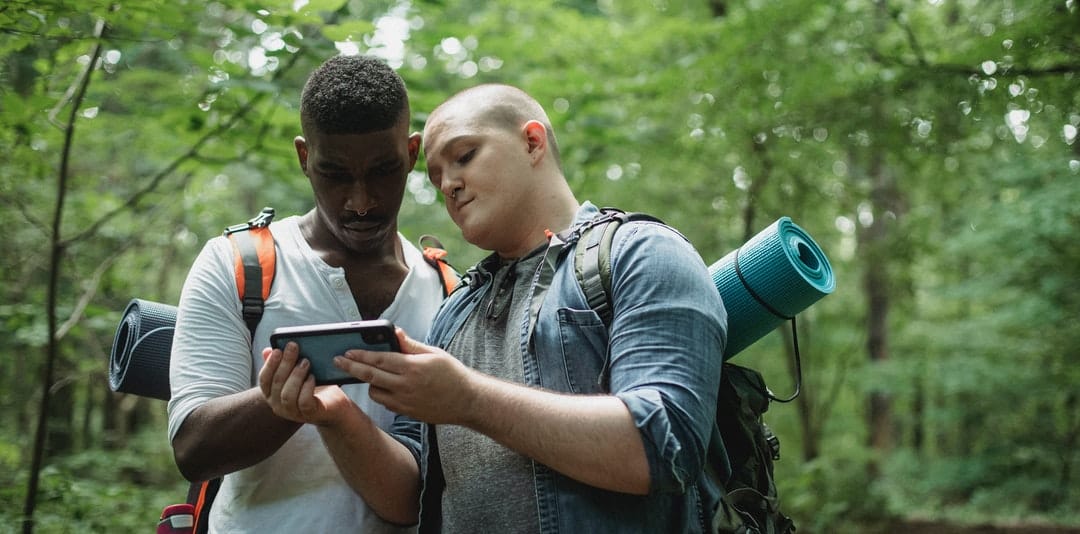 Travel is back in the nation with some new guidelines and safety measures. Pack your bags and get ready to explore your favorite destination without any worries. Let us talk about the best travel apps to make your travel easier.
It is true that smartphones have made our life easier and more convenient. We can book tickets online, book hotels, and many more with the help of a travel app.
If we look from a business perspective, developing a travel app can be a good business idea, but most of us are confused about the cost to develop a travel app.
In this blog, we will be discussing all the factors determining the travel app development cost.
Few Examples Of Travel App
Hopper
Hopper is among one of the few travel apps which give amazing flight deals. The UI design of the hopper app is engaging and user-friendly. Developing an app that has a similar interface to the hopper app can cost you around $5000. 
Steller
The Steller app gives you a feature where you can create short memories of your travel with family. You can find additional features like DIY or some short recipe and share your stories worldwide. It is a good travel app to share memories. Developing this type of app can cost you approx $4500-$5000.
There are many more apps available in the market, and they have good features in them. Before, developing an app similar to these, let us have a look at the factors affecting the app development cost of a travel app in 2022.
Essential Features in On-Demand Doctor App Development
Factors Affecting Travel App Development Cost In 2022
There are various factors that determine travel app development costs in 2022.
Let us have a look at these factors:
1) App Features
The app development cost depends on app features and functionality. The developer developing an app should be experienced and have skill.
The more complexity of your app, the development cost becomes costlier. Developing an app with additional features will cost you more than compare to the basic app.
2) App Design
Designing a travel app for your travel agency is the first thing that users would look for. A user always wants to use an app that looks engaging and user-friendly.
If you are developing an app with good UX/UI design, the development cost will be comparatively high as compared to another app.
There are many themes available in the market, and they are responsible too for the app development cost.
Paid themes are well-designed, and they fit perfectly according to your travel app.
How Traveling Can Lead To Personal Development
3) App Platform
Choosing the right platform for travel apps is also an important factor that affects the app development cost.
Decide the platform based on the user's choice. If you have more Android users, you can build the travel app in Android, else you can go with iOS.
The cost of the iOS platform is comparatively less compared to the Android platform because of multiple tests.
4) Development Team
Selecting a good development team is essential as they are the ones who are going to develop the travel app for your business.
A company having good resources can provide excellent travel app development services for your travel agency.
You can receive the best travel app when you have a team of managers, developers, testers, and designers who are skilled in their respective fields. 
5) App Type
In the current scenario, there are two types of apps: Native and cross-platform apps. If you want to develop a Native app, it will cost you a bit expensive because of the features and benefits it provides to its user.
Through Native app, if you want to develop an app for both platforms Android and iOS, you have to hire two different developers but when we talk about cross-platform it becomes affordable for most the business owners.
Developers can use single code to develop apps for both platforms, thus it is cost-efficient.
7 Must-have Carry-on Travel Essentials
Travel App Development Cost In 2022
For a single platform, the app development cost varies between $25,000-$50,000 on Android and iOS. The cost can vary depending upon features that have been integrated into additional. 
You can also hire an iOS developer on an hourly basis which may cost you between $50-$200/hour based on different locations. 
The travel app development cost also depends on implementing different features in the app like:
The hourly rate for developing a travel app varies between $15-$100/hour.
Implementing UI/UX in the travel app may cost you between $20-$50/hour.
The hourly rate of a QA Engineer for getting your travel app tested for bugs can cost you between $12-$40/hour.
Hiring a Business Analyst for your app can cost you between $30-$70/hour.
Other Costs
Apart from all these, there are also some additional costs like:
i) Taking a subscription to the Play Store and App Store where you publish your app may cost you higher. 
ii) The cost of hosting is in the list, where you will store all your app's data. You can purchase hosting according to your requirements like traffic, data, and bandwidth you want.
iii) Integrating Security is important to keep your app safe from cyberattacks. Buying SSL can add extra cost to your development, but it is an important element of an app.
iv) Availing app maintenance and support can cost you additional, and it is an important element. Timely maintenance and support are important to keep your app running smoothly without any bugs. 
Conclusion
Well, to conclude, there are certain factors that are responsible for app development costs. 
A travel app is in high demand as every person goes on vacations and holidays with their family, and they need convenience in booking their travel tickets. 
In this scenario, if you are a business owner and developing a travel app can be a good decision for you. Connect with Travel App Development Company and make your dreams into reality.