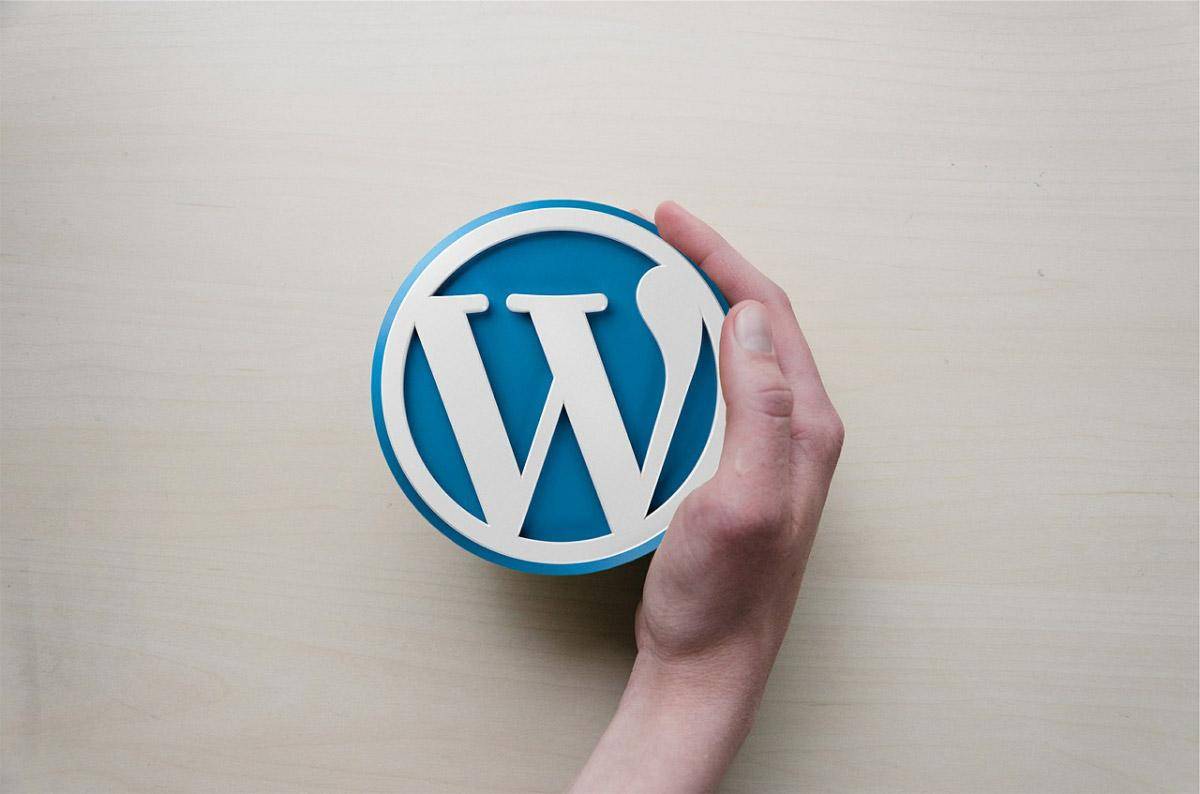 One of the best things about the Gutenberg editor is that it comes with a lot of flexibility.
First of all, if you haven't explored Gutenberg's treasure trove of hidden features designed to make content creation a cinch, you are seriously missing out. Once I discovered this, I was hooked.
Second of all, the Gutenberg editor is much more than a set of default blocks for adding paragraphs, images, buttons, and lists to your site's content.
In fact, Gutenberg is so flexible that you can find specialized WordPress Gutenberg block plugins to help you expand your content creation efforts.
And today, I'm going to share the best with you.
But first, I'm going to explain the difference between single-purpose Gutenberg blocks and Gutenberg block libraries.
The two types of Gutenberg block plugins for WordPress
There are two types of Gutenberg blocks plugins in the market:
1. Single-purpose block plugins
These are the most popular WordPress plugins in the market turned into single-purpose Gutenberg blocks. And you can use WordPress development services; It helps you to turn into single-purpose Gutenberg blocks. They focus on one feature and provide site owners with a single block to their post or page.
A good example of this is the WPForms block, based on the contact form plugin WPForms.
This specialty block gives you a simple way to add a contact form to any post or page using the Gutenberg editor.
In all, single-purpose block plugins offer website owners the most comprehensive solution for a specific use-case, despite only having one feature.
2. Gutenberg block library plugins
Unlike single-purpose Gutenberg block plugins, block library plugins are a collection of plugins that combine different Gutenberg elements into one single plugin.
A good example of this is the Atomic Blocks. It comes with blocks such as:
Sections and layouts
Pricing
Testimonials
Call-to-action
Spacer and divider
Author profile
A plugin like this comes with the ability to satisfy multiple use cases.
However, they're not going to be quite as powerful as a single-purpose Gutenberg block plugin. Not to mention, some block library plugins have so many block options it can become overwhelming, especially if you only need a few key blocks for your site's content.
Now that you know the difference between single-purpose block and block library plugins let's look at the best Gutenberg block plugins for your WordPress website (aside from those already mentioned, such as Atomic Blocks.)
Read: Answering the WordPress Dilemma: .com vs .org
Top WordPress Gutenberg block plugins
1. Kadence Blocks
Kadence Blocks is a popular block plugin with more than just commonly used content blocks to help you with content creation. In fact, one of the best parts about using Kadence Blocks is that you have access to the unique Row Layout block.
The Row Layout block lets you create fully customized row and column layouts; for those times, the default Gutenberg editor just won't cut it. Instead, just choose the column structure you want and manually adjust the width of each column with this beginner-friendly drag and drop plugin:
Don't worry though, Kadence Blocks has a lot more than row blocks for you to use:
Tabs
Column
Buttons
Headings
Spacer
Accordion
Icon lists
Testimonials
Image galleries
Information boxes
Worried about unused blocks taking up space in your commonly used block section? Don't be. Kadence Blocks lets you deactivate blocks you know you won't use, which helps you keep the Gutenberg editor organized.
Price: FREE
2. Ultimate Addons for Gutenberg
Ultimate Addons for Gutenberg is brought to you by the same team of developers that help website owners extend their favorite website page builders, Beaver Builder and Elementor. So, it's safe to say they know what they're doing when it comes to addons such as this.
With this WordPress Gutenberg block plugin, you get both new content blocks and layout blocks. So, for example, experiment with different headings, add a blockquote, or even create a stunning timeline on your website for users to see.
Additional blocks include:
Infobox
Call to action
Multi-buttons
Post carousel
Google Maps
Team
Price list
And so much more…
That said, the real reason this blocks plugin makes my list is that it comes with built-in support for Astra Theme and all starter sites the team has available. In other words, you can easily import a starter site and use the Gutenberg block editor to create one-of-a-kind layouts.
Want to test drive Ultimate Addons for Gutenberg before you install it on your website? No problem!
Price: FREE
Read: Ideal WordPress Robots.txt Example [2019]
3. Block Gallery – Photo Gallery Gutenberg Blocks
Block Gallery is an advanced Gutenberg blocks plugin suitable for photographers, artists, writers, content marketers, and other creatives.
To use it, all you have to do is upload or drag and drop your best images into your choice of photo gallery blocks, customize the display settings, and hit publish.
With Block Gallery, you choose from one of three dedicated image blocks: carousel, masonry, or stacked. And if you pick one and change your mind, you can easily transform your existing photo galleries into another block with a single click or two.
This photo block is fully responsive, so site visitors will always see your work in its best form. And with fine controls for both mobile and desktop styles, you're in charge of how your website will render to users based on the device they're using to access your site.
Price: FREE
Read: 10 Best WordPress Security Plugins for All WP Security Solution
4. Gutenberg Blocks and Template Library
Gutenberg Blocks and Template Library is a great blocks plugin if you're looking for over 10 new content blocks and built-in Gutenberg compatible templates to help you build your website faster than ever.
This Gutenberg blocks plugin is the perfect solution for those wanting to build complex posts and pages optimized for eCommerce product pages, social media posts, and even blogs.
For instance, create an About Author section, add social share buttons, or highlight your online business' services with Gutenberg Blocks and Template Library.
And to show you what sets this Gutenberg blocks plugin apart from the others, I'll share some of my favorite features:
Plugin block lets you import details about a WordPress.org plugin you've created for others to see
Google Maps block comes with drag and zoom functionality, making it interactive for site visitors.
Add custom CSS within the Gutenberg editor and block you've chosen
But as an added cherry on top, Gutenberg Blocks and Template Library come with one-click import templates that are not seen in many WordPress plugins – Gutenberg related or not:
Price: FREE
5. Gutenberg Blocks Plugin – Ultimate Blocks
Ultimate Blocks is designed specifically with bloggers and marketers in mind. It aims to help site owners create fascinating and engaging content in the easiest and fastest way possible.
Here are some of its best blocks:
Review Block – Add a review block, complete with product name, features, summary, button, and star rating. Even better, it's schema markup enabled.
Click to Tweet Block – Add tweetable content to your site and engage your social media followers.
Countdown Block – Instil a sense of urgency and tap into FOMO on posts or pages.
Image Slider Block – Add a simple image slider to your posts.
If you need help boosting conversions, collecting more email addresses, and getting people to stay on your site once they arrive, this Gutenberg blocks plugin is the perfect solution. If you think it's tough for you, then you can use a WordPress development company. It helps you to make your site worthy.
Price: FREE
6. Stackable – Gutenberg Blocks
Stackable is a collection of ready-to-use custom blocks that build upon the existing Gutenberg editor – hence the name Stackable.
Use the Stackable blocks right out of the box, or customize them as you see fit. And never worry about how your site's content will render on the front end of your site because its responsive design makes your website look great on all screen sizes.
Beyond the 20+ blocks this plugin provides, know that Stackable also comes with a set of neat of effects and features such as:
Image or video backgrounds
Fixed images
Single or gradient tinted background effects
Hover box options
But just in case you're curious about Stackable's unique Gutenberg blocks, here are a few of my favorites: Team Members, Video Popup, Feature Grid, and Container.
Price: FREE
Read: Speed Up WordPress with 11 Proven Optimization Tips [2019]
Author's bio
Name: – Sameer Mishra
Designation:- Digital Marketing Executive
Location: – Jaipur, Rajasthan India
Sameer serves as a Digital Marketing Executive in the leading WordPress Development Company named Techno Softwares, and there he handles all works related to SEO, SMO, PPC, SME, Content Writing, and E-mail Marketing Works.
Social handles
Facebook: https://www.facebook.com/sameermishra5950
Linkedin: https://www.linkedin.com/in/sameer-mishra-a49402194/
Twitter: https://twitter.com/SameerM11784891
Tumblr: https://www.tumblr.com/blog/sameermishraworld
Instagram https://www.instagram.com/sameermishra11/