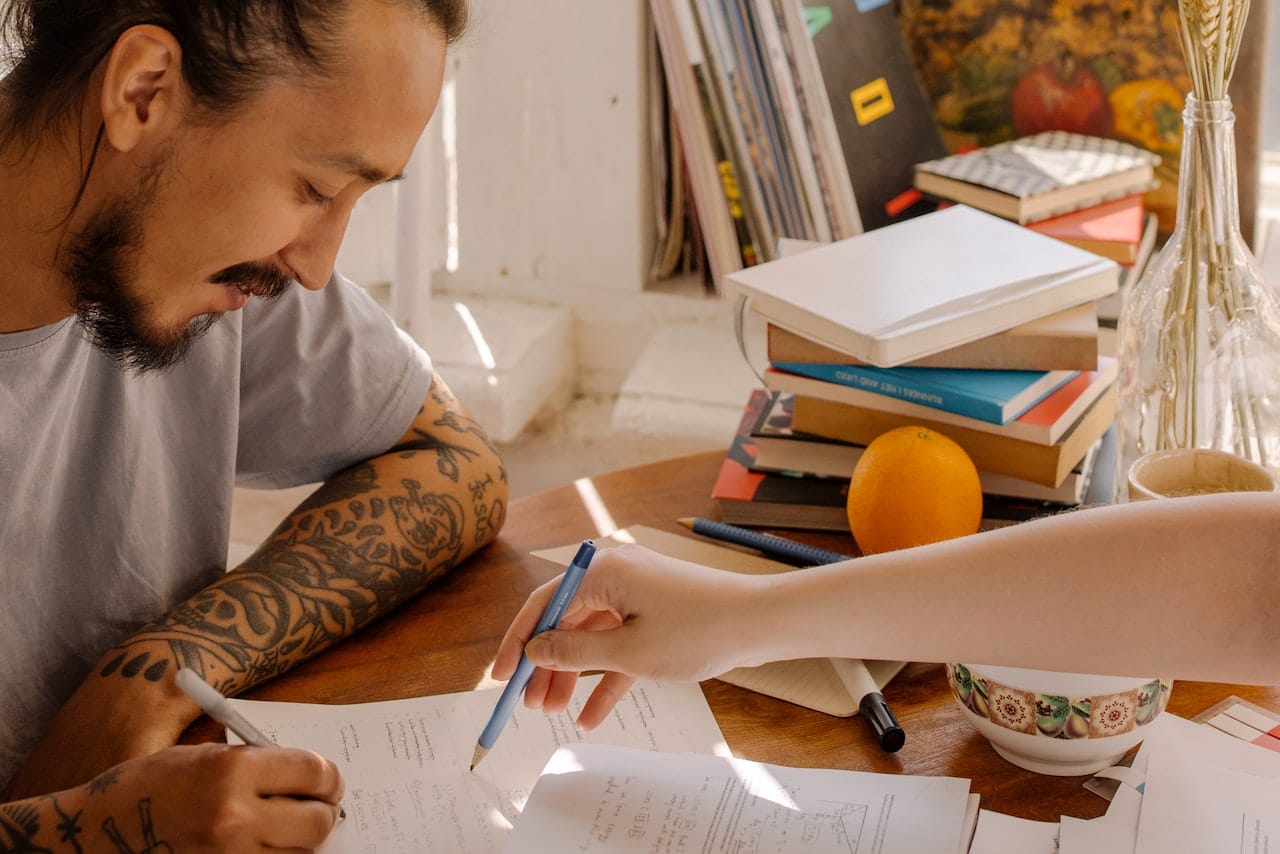 A few of us are experts at everything we do in life, and there are some subjects you'd want a little more assistance with. This is especially true for the IB when you prepare for internal tests (IAs) and External Assessments (IAs) and when a skilled instructor or examiner will provide specific attention customized to your needs. This essay will go through the advantages of IB Private Tutoring.
IB Plus Plus tutors are trained IB examiners and teachers who are well-versed in the criteria for each assessment. If you need someone to read through and make recommendations on your initial draft, or if you want to prepare for external examinations in the topic you're studying to acquire confidence in taking exams, IB Plus Plus tutors are a wonderful resource.
Top 7 Meditation Secrets to Change Your Life (shoutmecrunch.com)
We will personalize our services to match your individual needs and will be able to address your demands in a specific method. In contrast, IB classroom teachers teach many students with varying talents and strengths. While your teacher will help you prepare for your tests, there is a limit to how much attention to detail is possible in this setting.
If you work with a tutor, you will receive individualized attention and support with the specifics of your test. Your tutor will help you choose a topic, recommend sources, assist you in preparing your outline or proposal, and explain how examiners grade based on your IB rubric. Whatever your specific needs are, we are here to assist you.
Single classes or long-term preparation?
A final review of the initial revision of the IB test by a trained instructor or examiner can be advantageous. Still, often the best method to work with your tutor is to consider ahead to the test day. IB Plus Plus tutors are examiners and teachers who understand the subject's rules.
We read the Subject Reports after each examination session, assessed assessments using the rubric, and checked over exam scores before we looked at yours. We have years of experience and can explain how the system operates and our area of expertise. It is entirely up to you how long you want or require from us.
Internal Assessment Tutoring
It may be essential to have a brief review, some comments, or even be graded on the rubric to indicate the mark you will receive for your work. However, most of the effort must be spent on producing an assessment rather than changing it when it fails to fulfill the project's criteria.
Top 10 Engineering Colleges in Karnataka that Accept JEE Main Scores
As a result, we propose that you first prepare the Internal Assessment in collaboration with your teacher to ensure that your work meets the standards. Perhaps you can obtain some additional feedback when you've done the first draft. You have more control over the outcomes of an internal examination than an external exam, so why not put in the time and effort while you have the opportunity?
Tutoring for Skills, Understanding, and Exam Preparation
Many students require time slots with an instructor bi-weekly or weekly before finishing their tests in preparation for the International Baccalaureate. For example, you may need aid grasping a difficult idea in Economics, Psychology, Physics, or Biology. Sometimes you are concerned about your capacity to accomplish a certain task over which you have no control, such as assessing an unstudied text to pass exam paper one on Literature or Language.
IB Core Tutoring
There may be a requirement for assistance in developing the study topic for your Extensive Essay, defining the important sections for constructing your essay or locating credible sources. Someone may be needed to explain the key ideas of the Theory of Knowledge, discuss answers for the ToK essay you've chosen, or assist you in considering the ideas in the ToK Exhibition.
Tutoring to Make Up for Missed Lessons
When life throws you an unexpected curveball, and you don't get your instruction or a lesson, you can hire an IB Plus Plus tutor to assist you in understanding the subject and skills or even the courses you skipped. 1-on-1 tutoring is more efficient and successful than typical classroom training, and we'll be able to help you get back on track.
Ncert books for UPSC preparation
It doesn't matter if you only need some one-on-one sessions to refresh your IA or if you need to be scheduled weekly lessons to increase your abilities, knowledge, and confidence. Private IB tuition is always advantageous. Tutoring is a highly effective and personalized approach to tackling difficult courses, assignments, and assessments. It is up to you to decide how much personal assistance, advice, and focus you require.
What You Get With Private IB Tutoring
The individualized attention is geared to your specific learning needs in the areas where you believe you need it the most.
Classes can be scheduled to fit your schedule and at your preferred frequency.
Practice your skills with your instructor by using past IB examinations provided in the IB to ensure that you are familiar with the specific demands of the exam before test day.
It improved content comprehension and knowledge.
Performance improvement in relation to the IB rubric.
Increased confidence before the IB exams.
The teacher will examine IB Internal Assessments before being moderated externally by an IB examiner. External assessments are graded and graded by a panel of external examiners chosen by the IB.
The IB issues IB topic Reports following each examination session that analyze overall performance in the topic and ideas to improve the educational experience for teachers and students.