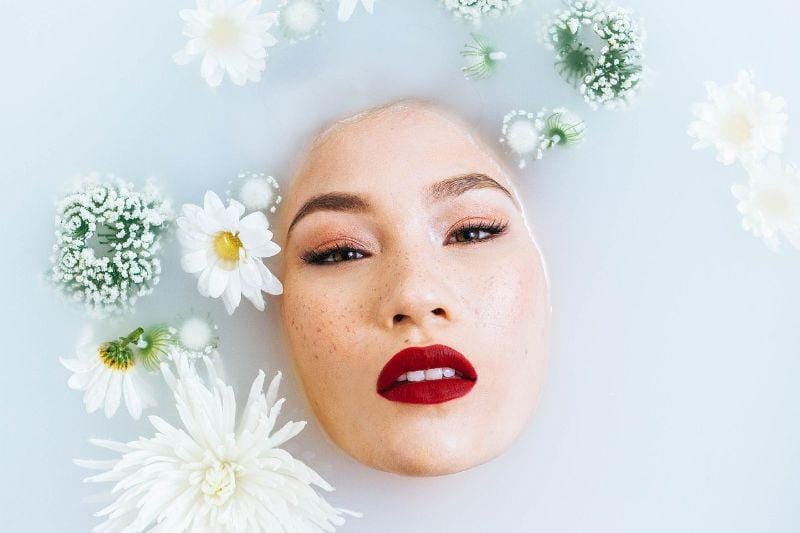 Your kitchen stores hundreds of ingredients that offer more than just one benefit with its usage. The versatility of natural ingredients has persistently made people use them for receiving beauty benefits, and it is precisely what beauty aid offering brands are acknowledging. The most luxurious beauty brands pick the same ingredients as you have in the kitchen, and you are still keen on spending thousands on the pricey cosmetics, ridiculous. Well, not after letting yourself be known to the wide world of DIY beauty ingredients that come straight from the kitchen.
Spending heavily on skincare products can be unpleasant as the prices are skyrocketing each day with growing demand. Even a small container of high-quality facial serum can cost you a fortune, but you cannot keep your skin devoid of the nutrients. Instead of paying a heavy sum on purchasing various products for skincare, you can search your kitchen shelves to find ingredients that can be an excellent replacement for an old pack of cosmetics. Why not use products straight from the source rather than relying on cosmetics to offer it in a negligible amount? Here are the top nine kitchen ingredients you can use for skincare!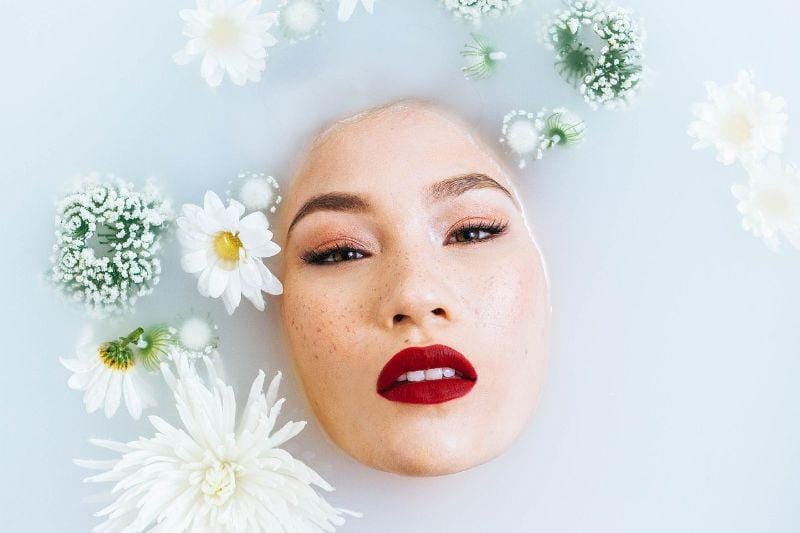 Sugar and salt
The two common friends of our kitchen salt and sugar, are also versatile ingredients to provide excellent skincare benefits. Scrubbing is one of the most significant steps in our skincare routine. These two work exactly to tackle that one concern that regular scrubbing agents fail to accomplish. You can incorporate white sugar or brown sugar to exfoliate chapped lips, making them nourished and smooth. Salt, on the other hand, can be put into a warm bucket of water to exfoliate callused feet. Make sure to put rock salt and not the usual table salt to receive excellent benefits.
Read also Green Cuisine – The 4 Essentials For Giving Your Kitchen an Eco-Friendly Overhaul
Coconut oil
Coconut oil is an evergreen ingredient that provides a flavor to your recipes and moisture to your skin. Coconut oil can easily challenge any moisturizing lotion to provide nourishing benefits to your skin. Applying it directly onto your skin leads it to run deep into the layers to nourish your skin while keeping it supple for long hours. You can also use it to repair the undernourished scalp and improve hair growth. A soothing coconut oil head massage can be your savior from a terrible headache.
Turmeric
The healing properties of turmeric are no news for beauty enthusiasts, so it is time now, that you too include this powerful ingredient in your beauty regimen. Turmeric contains anti-inflammatory and antiseptic properties that can help the skin to tackle all sorts of painful acne concerns. The antibacterial nature of this ingredient also reduces the growth of bacteria. Add turmeric to your facial masks in a very small quantity to enjoy its therapeutic benefits. The post-turmeric glow is hard to find in any other ingredient.
Dry red wine
You will be surprised to know that your favorite drink can also improve your skin drastically! Dry red wine is as beneficial as it tastes, and the researches support this claim too. Red wine comprises of resveratrol, an antioxidant that has therapeutic benefits in battling diseases and improving skin. Red wine actively tackles aging, so incorporating it into your skincare regime can highly enhance your skin. Mix it in your facial mask, scrub or use it to directly massage your skin with aloe vera gel. The effect will lead you to reap good results in the long run.
Read The World's 7 New Best Restaurants for Wine [2020]
Yogurt
The soothing hydration of yogurt can be highly beneficial for both your skin and hair. Yogurt contains lactic acid that helps in removing dead skin cells, fighting pimples, and premature aging at the same time. People who face regular breakouts can totally rely on using yogurt in their skincare regimen as it is most likely to help the acne-prone skins.
Cucumber
A fresh ingredient that brings an equal amount of freshness to the area it is applied, cucumber is your coolest source of hydration, both figuratively and literally. An ingredient as soothing as a cucumber is yet to find, which is why its extensive usage in cosmetics is highly justifiable. Cucumber contains Vitamin C, antioxidants, and caffeic acid that restores the freshness of your skin\, which it usually loses under the influence of the harsh atmosphere. Apply cucumber slice on your eyes, rub the juice on your face or blend it with your facial masks. This versatile ingredient works well in all ways.
Green tea
The growing usage of green tea for skincare is confusing for many, but it has noticeable benefits that are hard to deny. Green tea is an extremely competent ingredient, which is now said to benefit the skin directly too. The powerful antioxidant EGCG found in green tea is said to reduce redness, swelling, aging, and irritation, which are some of the most common skin concerns. Use the residual green tea bags on your under eyes to reap its benefits.
Aloe vera
Perched silently on your kitchen window, is a powerful plant that is home to uncountable health benefits. Aloe vera is a mighty ingredient that removes the toxins from a human body both inside and out. Whether you apply it externally over an affected area or wish to acquire its benefits through consuming it as a detox, it competently works in both ways. You must have seen its usage in various cosmetic products, so incorporating it in your skincare regime will only benefit your skin more than you know.
White vinegar
Let us not leave the hair between all skincare routines. In order to obtain silky and shiny hair, all you have to do is search for a bottle for vinegar in your kitchen. A natural product to improve your luscious tresses, vinegar brings back the shine that your hair loses under the influence of chemical-based shampoo and conditioners. Distill the white vinegar by adding water to it and rinse your hair thoroughly with it after your regular shampoo and conditioning routine.
Read also 7 Tips to Save Money on Upgrading Your Kitchen
Owning every fancy skincare product can be a dream for many, but obtaining good skin should not just be a dream, and simple kitchen ingredients work exactly to fulfill that. Healthy and glowing skin is just a DIY away, so grab your favorite ingredients and start using them now!