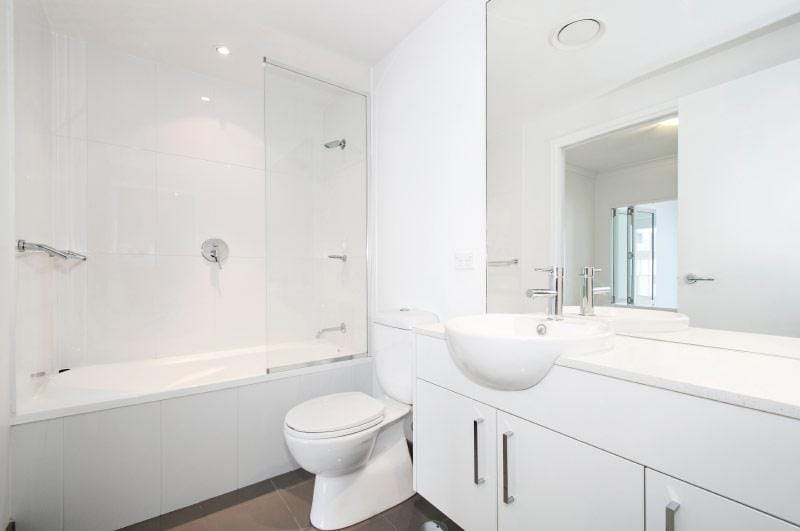 Turning your bathroom into an opulent retreat doesn't have to be a complex undertaking. You may design a room that radiates elegance, comfort, and indulgence with a few clever methods, making your daily activities a relaxing experience. These suggestions can help you design your ideal bathroom, where sophistication and functionality come together, whether trying to add a hint of luxury or create a spa-like refuge.
Start with the Foundation: Choosing the Perfect Flooring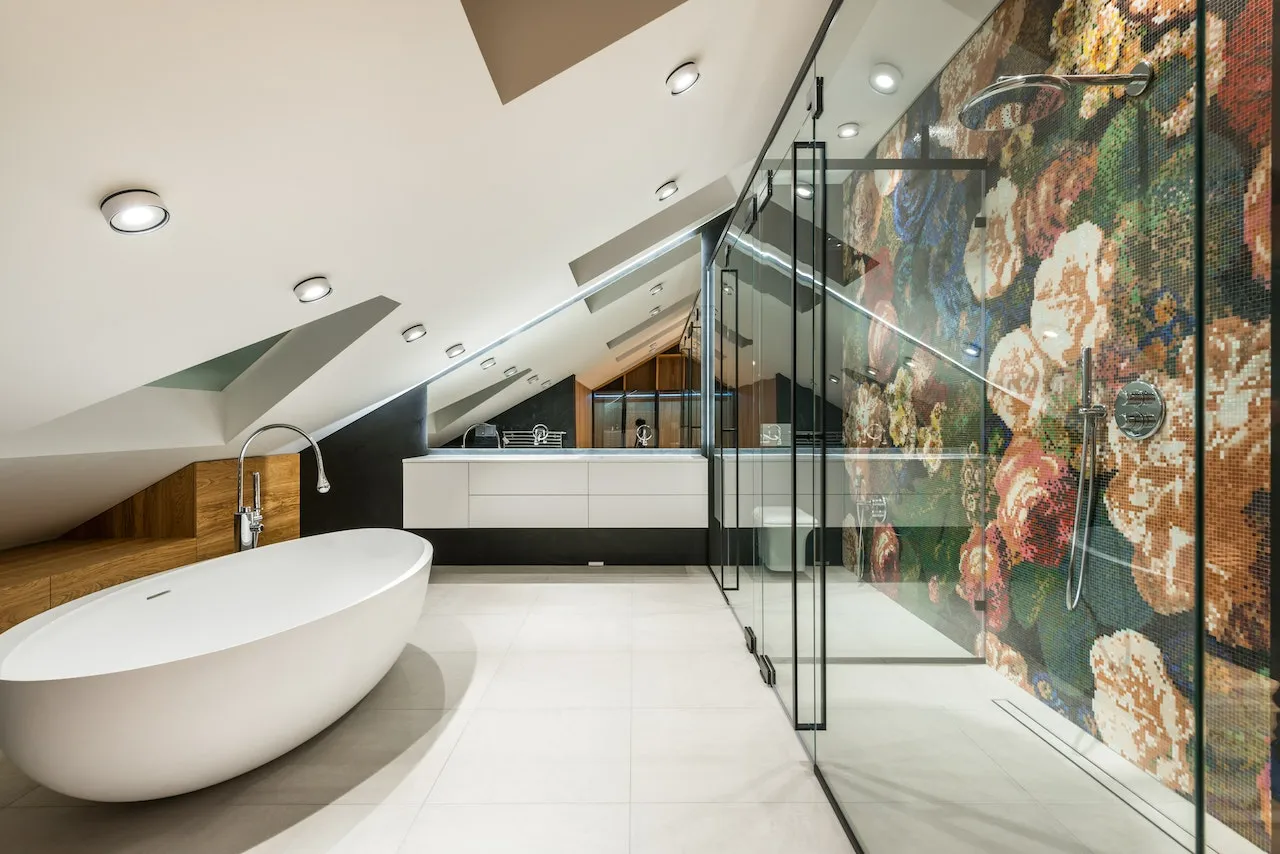 The flooring serves as the building block of every beautiful bathroom. Select high-quality materials with durability and a dash of refinement to attain a premium aesthetic. For a more upmarket atmosphere, marble, porcelain, or natural stone tiles are beautiful options. Consider using large format tiles to give the impression of continuity and space. On the other hand, a freestanding tub or fixtures with a vintage feel can provide warmth and a rustic appeal to hardwood floors. Select a flooring solution that enhances your overall design theme and guarantees enduring beauty.
Elegant Lighting: Set the Mood and Enhance the Décor
The mood that is created and the ambiance that is established in your bathroom are both greatly influenced by the lighting. To accomplish both functionality and luxury, use layered lighting design. Install sufficient work lighting around the vanity area to provide proper visibility when doing grooming rituals. Then add accent lights to draw attention to specific artwork or architectural details. Lastly, install soft, dimmable ambient lights to create a tranquil, spa-like ambiance. Your fantasy washroom might become more opulent with stylish chandeliers, wall sconces, or pendant lighting. Select lighting fixtures that will accomplish their intended function, stand out from the crowd, and improve the room's attractiveness.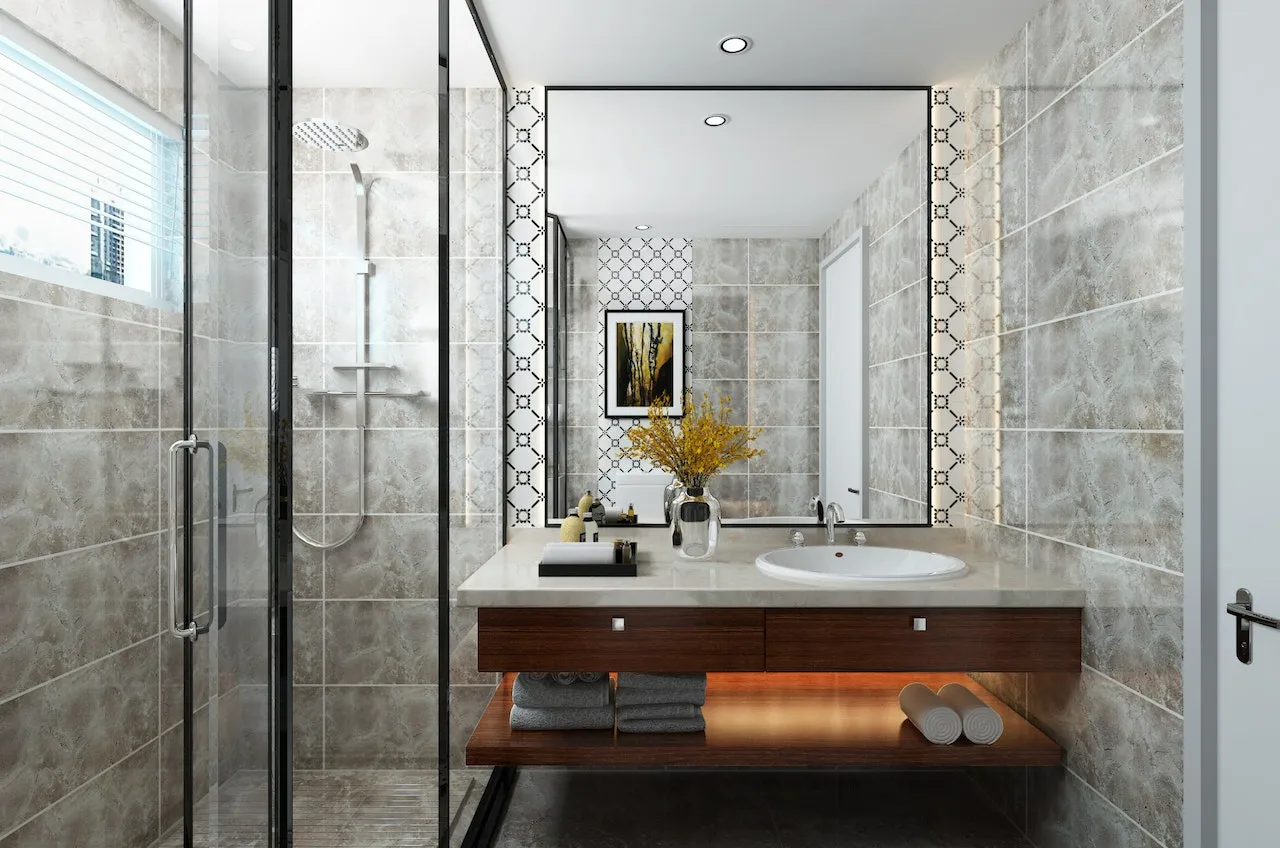 Upgrade the Plumbing: Ensure Seamless Functionality
The plumbing system in your bathroom needs to be upgraded if you want to create a genuinely opulent experience. The lavish atmosphere can be rapidly destroyed by problems like leaks or clogged drains caused by outdated plumbing. Hire experts to clear blocked drains and do a complete plumbing system examination. Aside from guaranteeing seamless functionality, investing in high-quality fixtures and effective water-saving technologies also increases the value of your house. For the ultimate spa-like experience, consider installing a rainfall showerhead, a lavish bathtub with massage jets, or a smart toilet with bidet features. Your plumbing system will be improved, ensuring years of worry-free enjoyment in the restroom.
Storage Solutions: Keep Clutter at Bay
A luxurious bathroom is uncluttered. Include clever storage options that organize your necessities and improve the room's aesthetic appeal. Consider building built-in wall niches or shelves to display pricey toiletries or ornamental goods. To optimize storage space, use under-sink cabinets with pull-out drawers. Functionality and aesthetics can also be increased with a freestanding storage unit or a beautiful vanity with lots of storage. Keep only the necessities close at hand to preserve the opulent atmosphere, and remember to declutter frequently. You may design a tidy, organized washroom that appears vast and rich by incorporating innovative storage solutions.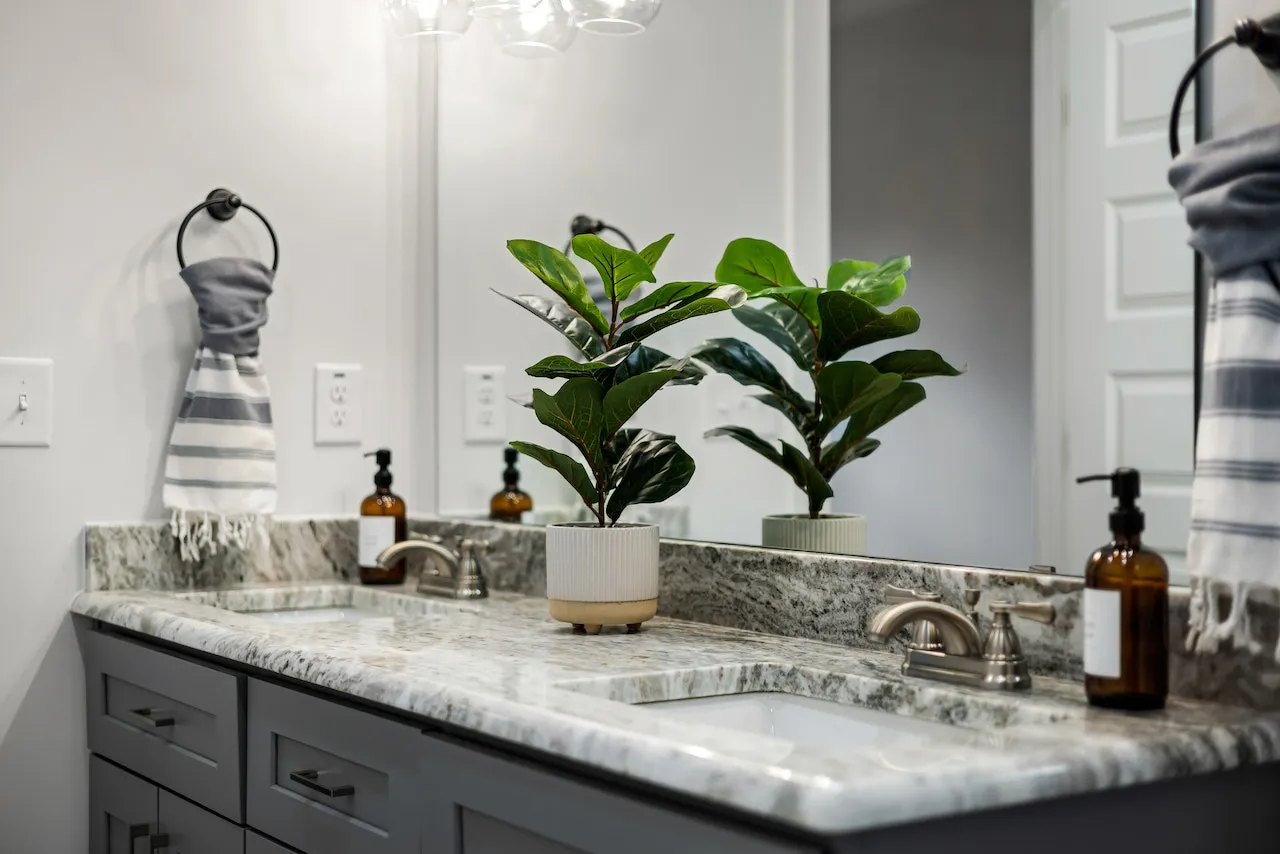 Spa-Inspired Fixtures: Indulge in Comfort and Relaxation
The level of comfort and relaxation in your ideal lavatory can be increased by using luxurious fittings. A multi-function shower panel that has options for steam, body jets, and rainfall showerheads will improve your showering experience. Consider adding a freestanding soaking tub or a whirlpool tub for a touch of splendor so you can relax after a hard day's work. Purchase high-end faucets and hardware with sophisticated finishes, such as brushed gold, polished chrome, or satin nickel. These little touches can significantly impact the overall elegant atmosphere of your restroom. Select fixtures that offer functionality and a sense of luxury and flair.
Finishing Touches: Add Texture and Personalized Accents
Concentrate on the finishing touches to give your fantasy bathroom a rich look. Include materials and designs that provide an opulent, sophisticated feel to them. An upscale washroom can feel more spa-like with luxurious towels and a soft bathrobe. Consider including a distinctive vanity countertop made of natural stone or quartz or a striking mirror with an elaborate frame. To add a touch of nature within, enhance the atmosphere with scented candles, fresh flowers, or a small indoor plant. These distinctive touches give the space personality and produce a genuinely magnificent haven. Pay close attention to the slightest details to create the impression of a luxurious refuge in your fantasy restroom.
With these clever tips, you may design the lavish bathroom of your dreams. By putting the ideas mentioned above into practice, you can turn your restroom into a more luxurious, elegant, and tranquil setting.