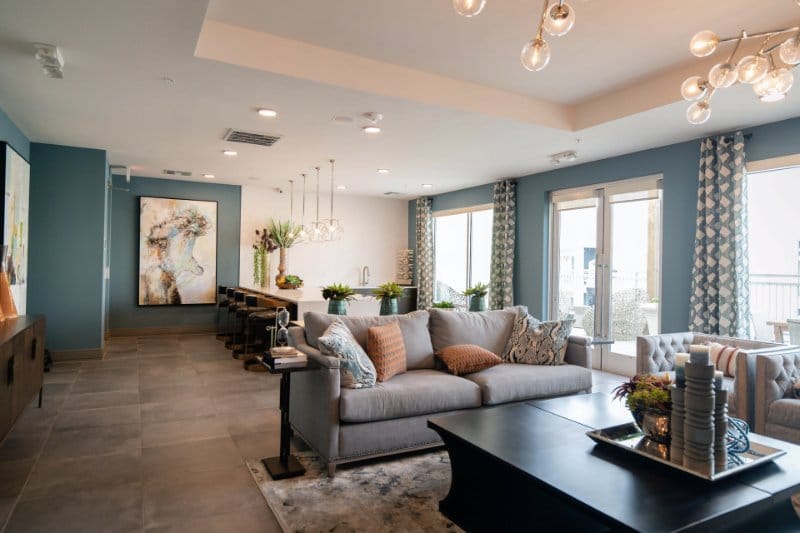 Yes, the thought of adding more interior decor in hopes that your home will look fresher is quite a daunting process. But with the right steps, you will be able to introduce freshness to your home because there are so many realistic yet effective ideas. No matter if you are looking to introduce freshness to your home's interior decor or just looking to do something different in your home, here are ways you can accomplish that.
Add Pieces That Are Made Out Of Natural Wood
Wooden furniture is possibly one of the most popular interior decor options. That is because durable yet beautiful, and best of all, comes in so many different finishes. Depending on what style you want to go for, you can go for antique wood furniture or something as simple as wooden kitchen bar stools. One of the best ways to introduce freshness to your home's interior decor is wood, as it is versatile and yet natural.
Use Bricks As A Focal Point
It has been really popular in modern interior design to create focal points with brick details, such as making an accent wall. Its pattern and uniformity create such an amazing backdrop in homes, and it works as interior decor as it is so unique. Brick walls will add texture and character to a room. Keep in mind that you don't have to leave it as a traditional cloured brick; you can paint it, so you create a much subtle wall yet remain a focal point.
Decluttering Is The Key
One of the best ways to make their homes have a fresh feel is simply decluttering. Getting rid of the clutter you've accumulated over the years can often make your home look crowded and unorganized. Therefore when you declutter, you will introduce freshness to your interior. Having less decor will make it look more put together and modern, so instead of adding more, try to take away some of it.
Decorate Your Home With Plants
A lot of people underestimate the ability of plants when it comes to decorating your home. It is truly one of the best ways to revitalize your space, even if it means that you have artificial plants. That is because even the smallest pop of green can introduce freshness to your home's decor, and it will complement any room.
Bring In Natural Sunlight
One of the cheapest and easier ways to make your home fresher is adding natural elements to it, and what is best than sunlight. Natural sunlight will make any room look fresher, and it will make all the accents in it pop even more. Another thing that is a great benefit of having natural lighting in your home is that it will make you feel healthy and inspired.
Deep Clean Your Home
Just like decluttering, deep cleaning in your entire home is essential if you want to introduce freshness to your home's interior decor. Even if you clean your home regularly, things get dirty without you realizing it. Deep cleaning your home will lighten and brighten up your whole home, and it will make all of the decors look fresh.
Add A Splash Of Color
There is nothing that will bring freshness into your home than some splashes of color. It is the best way to change up your interior design. Keep in mind that it doesn't have to be anything drastic; it can be as simple as adding a piece of bold furniture or making an accent wall. If you want to go all out and spice things up, you can introduce really fun bold colors to your decor.
Choose a Whole New Theme
Sometimes the best way to introduce freshness to your home's interior design is by choosing a whole new theme. Wherever you will change your color palette or change the whole theme, it will make everything feel new and fresh. The best way to ensure that you like the route you are taking is by creating mood boards and seeing if you are pleased with the whole outcome. Let your creativeness free and think outside the box.
Introduce Some Artwork To Your Home
When it comes to home interior, walls often get neglected. One of the simplest ways to introduce freshness to your home is by adding some new artwork. Find pieces of art that you like and think will bring more life to your home. No matter if it's a free printable that you downloaded from the internet or an expensive painting, it will give your space more character and make it fresh.
It doesn't matter if you want to refresh your home or completely redo its interior; these are some of the best ideas that will help you get the creativity flowing. Don't be afraid to experiment and have fun decorating your home.