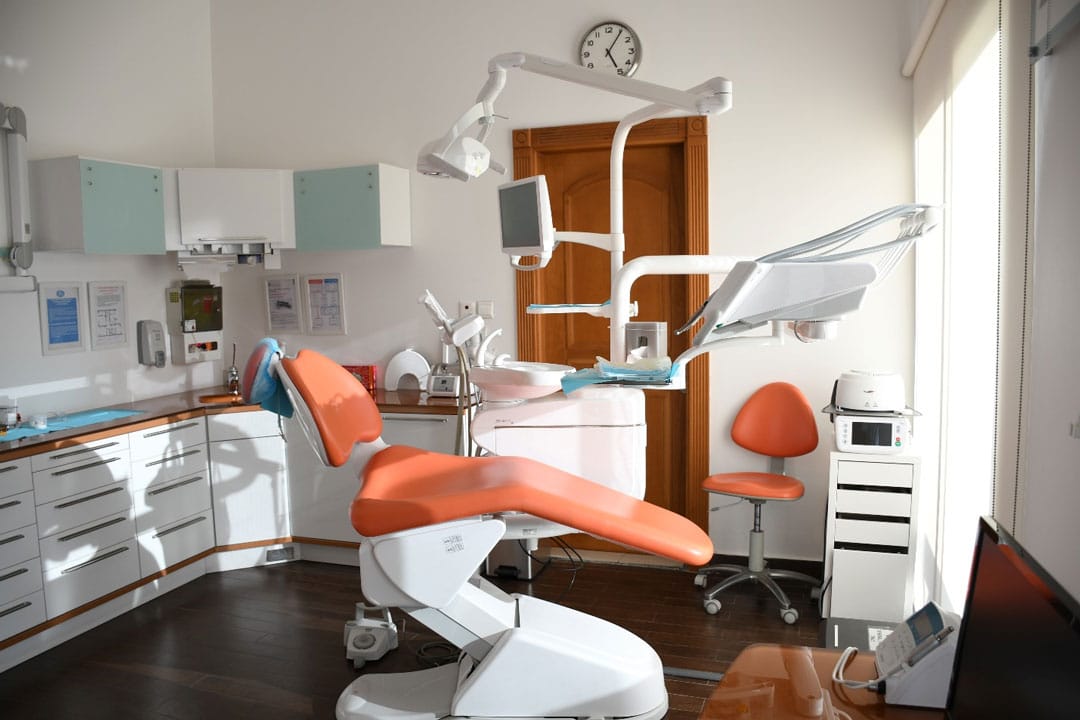 Dentists must be always looking for new ways to improve their dental clinic, and one of the most important things you need to take care of is your patients. The more clients you have, the better for your business.
Give them the best service ever
Now that you have your dental office up and running, it's time to start getting patients in the door. But how do you ensure that they'll come back? What can you do to make sure they're happy with the experience, and also want to come back again? The best way is simple: give them the best service ever!
First of all, make sure that your staff is friendly and helpful. Most people don't like going to the dentist at all—so if they're already feeling nervous or like they're in a foreign environment, they need to have someone there who can help them feel comfortable and put their fears at ease. You should also provide good music during treatment and some sort of entertainment during waiting times—perhaps even something as small as a television screen on which patients can watch movies or shows while waiting for their appointment times. Patients love this kind of thing because it makes them feel less bored than in ordinary waiting rooms without anything else going on around them besides magazines (which aren't very exciting).
Create a great dental website
A website can be a powerful tool for your dental practice. It's one of the best ways to attract new patients and help them learn more about your services.
A good dental website will include:
An introduction to the dentist, including their credentials and experience.
A description of their unique dental skills, such as cosmetic dentistry or implant surgery.
The locations where they offer their services could be multiple offices or even different cities if needed (e.g., some patients may commute from far away).
Contact information so that people can get in touch with the dentist and set up an appointment at their convenience.
Create social media accounts
Social media accounts are a great way to connect with your current clients, but they can also be used to help you find new ones. Most of your current patients will be comfortable sharing their experiences on social media. That is why you should encourage them to do so! If they're happy with their experience and want to share it with the world, let them! You never know who might be reading those posts—clients looking for a particular service or even potential employees.
And remember: Every single person who reads one of these posts can comment on it and tag friends in the post. That means that every single one could potentially lead you towards new referrals from someone else's network as well!
Read also Are Dental X-Rays Safe? (shoutmecrunch.com)
Focus on improving your clients' reviews
Reviews are a great way for your patients to share their experiences with you. They can help prospective patients decide whether or not they should see you or your practice, and also give current clients information about how your business has changed over time. Reviews also provide valuable feedback for you and your team, which could be used to improve service delivery.
Improve your connection with other dentistry clinics
Regardless of how much you know about your field, you need to network to grow your practice. That can be done through:
Other dentists – Gaining connections with other dentists is crucial because they are the ones who refer patients to each other. If someone likes a dentist and trusts their work, they will refer them to their friends and family. The more people know about your business, the better the chances are for new patients coming in!
Dental clinics/dentists – Another great way to network is by connecting with other dental clinics, such as Church St Dental, or doctors in general! Dentistry is an industry where people have an interest in helping each other out by referring clients back and forth between offices when needed (such as when one office has a long wait time).
So networking with other dental offices or professionals can be very beneficial for both parties involved! You may find yourself building lasting relationships with these kinds of businesses which could lead to future partnerships down the road.
Do not be afraid to try out new strategies and see what works best for your dental clinic
One of the most important things to do is to be open to new ideas. If you are not afraid of trying out different things, it will be easier for you to find out what works best for your dental clinic.
You should try different strategies and see which ones work best for your dental clinic and your patients. You can also learn a lot from other dentists in the same industry as yours who are using different strategies or even ones that might seem completely unrelated when it comes down to it.
Read also How laughing gas helps a dentist in child sedation? (shoutmecrunch.com)
Getting new patients to your dental clinic is not an easy process, but with these tips, you can at least begin the journey. If you feel like you need more help, then do not worry because there are other options that can be explored to improve your dental practice, such as taking a course or getting more information online about how to market yourself and attract new patients. In conclusion, if you want to get more patients, it all starts with giving them great service!
Author bio:
Alison Pearson is an interior design student. She is a writer and designer, and her ultimate passion is art and architecture. She is also a bibliophile and her favorite book is "The Sound and the Fury" by William Faulkner. Follow her on Twitter.