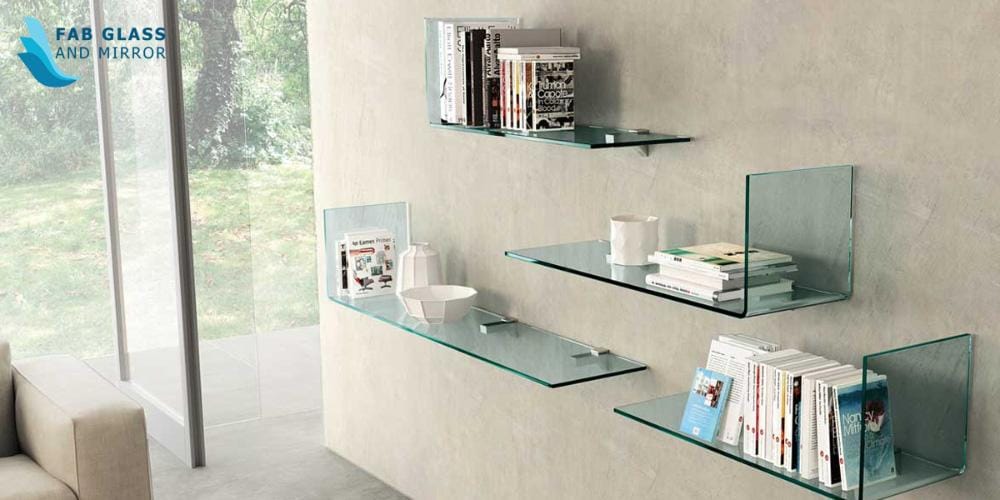 The office interior design plays a great role in welcoming customers allowing them to have a homely environment. The office interior design can also provide a pleasing workspace and environment which plays a key role in enticing, motivating and keeping gifted employees. Noticeable organizations such as Google have done this and have shaped a high bar for other companies to emulate.  Only a few corporations are able to build an outstanding workplace but each company regardless of the size and revenue can make little improvements that would go a long way in making their employees and customers feel inspired and motivated. There are many interior designs that can be used to bring out a comfortable working environment. However, this article will focus on how one can improve office interior using unique bent glass shelves. You can mix and match them with wire shelving and improve the interiors of your office.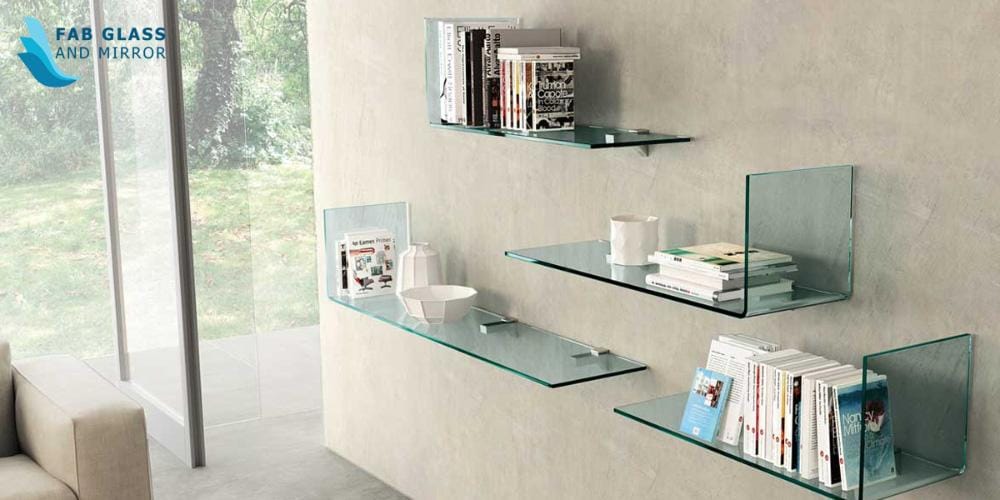 Glass shelves can be described as shelves made of hard brittle that can be transparent or translucent non-crystalline solid. It consists of metal silicates or similar compounds used in making. They are designed in different sizes and shapes which include the clear bent shape, L curved shape, triangle-shaped, crank curved among many others. They are becoming a popular design due to the many appealing features it brings. Glass shelves not only bring an attractive appearance but they also have solid functionality and can be suitable for different applications within the office. There are many fantastic reasons as to why one should consider using unique bent glass shelves in the office interior. Some of these reasons include making the office have a classy look that enhances smooth and gleaming finishes in the office. Bent glass shelves also help improve order and arrangement in the office. This is because glass assists to brighten space by allowing light to pass through, especially in the corner areas. Another advantage is that glass is readily available therefore there is no need for one to worry about where to find it.
Read Also 7 Best Design Ideas for Your Dining Room
The most advisable way to bring a unique twist in the office interior is by use of the different bent glass shelves designs as illustrated. The bent tempered glass shelf design is one of the many designs that can be used in the office interior. Bent tempered architectural glass characterizes the impending trend on design. This design has seen rapid growth and demand increase worldwide. The advantages of using this type of design include durability. This is because the bent tempered glass is considered three (3) to five (5) times tougher than regular bent glass hence making it highly durable. Another advantage is that both sides of the bent glass surface can be used to attain outstanding quality. This design can be used to create wavelike and curved shelves which can be used to create a uniquely beautiful storage space in the office.
Using Triangle glass shelves
Triangle glass shelves are also a great design idea for office interior design. They are mostly used around the corners and they help bring a versatile look in the office. They come in different sizes depending on requisition. Therefore, in the case of small or big space size in the office, one makes use of the triangle shelves since they can be consumed to any size as required. This kind of design is popularly used because it saves a lot of valuable space use in the office. They can also be used as a bookshelf or file shelf since this aids to evade the clutter in the space.
Floating glass shelves for more storage
There is also another great design named as the floating glass shelves. Floating glass shelves can be designed to bend into different designs which can then be useful when decorating the office interior. These shelves can be used in any room within the office because it can blend with any color or decoration theme. It adds to the room beautification hence bringing a welcoming mood in the room. This shelving design also adds a unique style and elegance in the room. One can purchase any size as per office space and this can be useful when adding extra storage room. Floating glass shelves can be added an elegance which can make the glass shelves appear straight out of the future. This shelving design is useful when one wishes to design shelves with the perfect match of function and style since they do not take up large space and also redecorate the office atmosphere in a perfect way.
Bent top hung glass shelves
This kind of shelves is useful in the office to store or show precise items like publications, books or stationery items. This design will integrate a metal segment which is attached to the wall from which the top hung glass shelves can be hung. It is important to note that this kind of glass shelves are not endorsed for walls that are lightweight.
Rectangle glass shelves
Rectangle glass shelves can also be designed to different bent designs to satisfy the customer's needs. They can be used when designing an office interior because they bring a more sophisticated yet functional use for storing items. They can also be made in different unique designs which can be used to bring the appearance of floating. These design of shelves is the most flexible since can be customized to fit any space or theme and also has a selection of colors to select from to suit your office décor. Bent rectangle glass shelves can be used to display decorative items, books and also trophies.
Read Also 10 Amazing Tips to Decorate Your House Walls with Paint
Hanging glass shelves
Aside from the above-mentioned designs, bent glass shelves can also be useful during the interior design of the office. These kinds are often suggested for those in need of a flexible and organized storage space. These designs can be fit into the wall with hooks making them more adjustable compared to other glass shelving systems. They work perfectly for minor spaces to bring out more elegance and storage. Bent glass shelves are becoming more popular as time goes by because of their many advantages inclusive of the beauty and storage space provided. Therefore it is advisable to make use of these designs to create a homely and cool working environment.