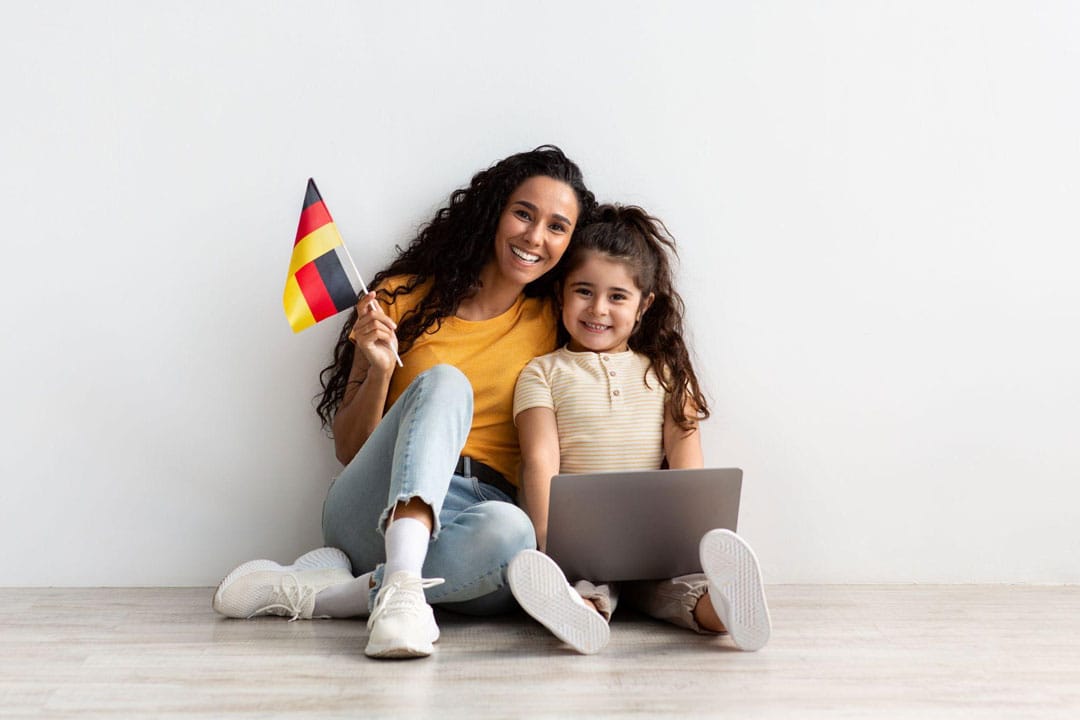 Germany is home to some of the best universities in the world. If you're looking to study abroad, Germany should be at the top of your list!
But what if you don't speak German? Don't worry – many universities in Germany offer degree programs taught in English. In fact, there are now more English-taught degree programs in Germany than ever before.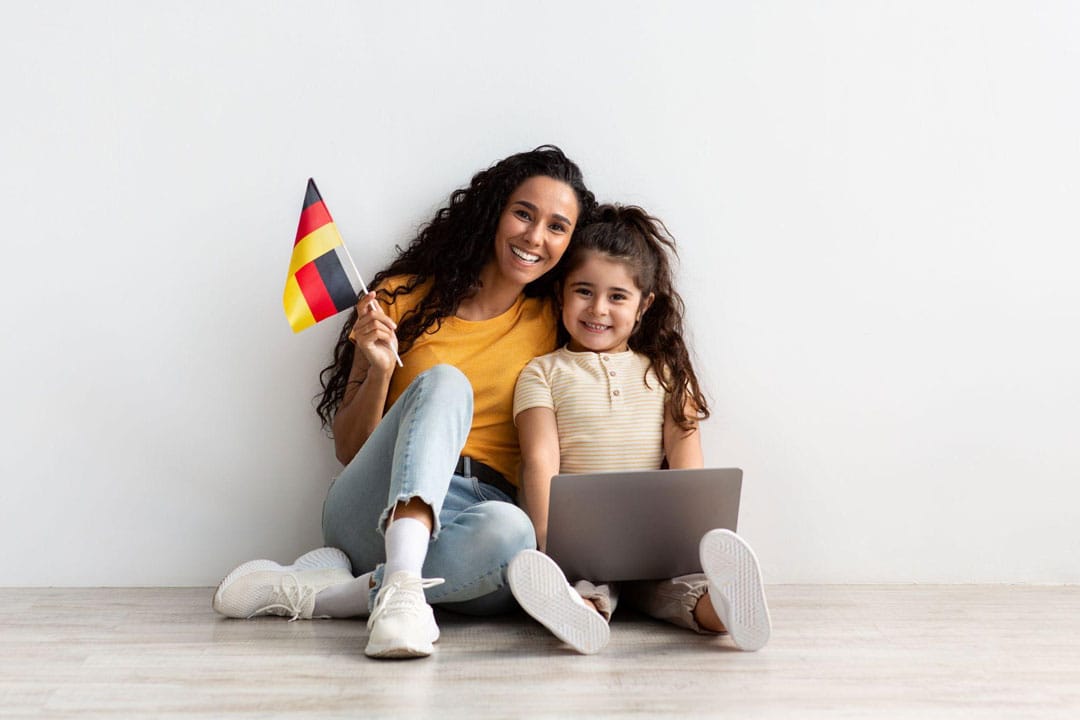 So what are you waiting for? Here's your guide on how to study abroad in Germany in English!
One of the main reasons Germany is a top option for more than 370,000 foreign students is the possibility to learn at a level other than English in Germany.
If you've always wanted a German degree was always your desire however, you're now believing that you must master how to speak the German language completely from scratch, worry not. You have options.
German universities are set to become global leaders, and, in line with their global perspective, they are striving to provide the best conditions to students who will be entering to make their studies easier.
One of these factors is the growing number of degree programs being offered in English
Why study abroad in Germany?
Germany is among the most sought-after locations for students from abroad because of many reasons. Germany invests heavily in enhancing the quality of education for international students and students from around the world are able to benefit from low tuition fees as well as a simple visa system. Germany also has top-quality universities that offer students an excellent education.
Germany has an extensive and long-running heritage and a lively and vibrant lifestyle that blends the contemporary and the traditional as well as the urban and rural which will inspire you to love every moment you spend in Germany.
It's not surprising that Germany is listed as one of the top places for students from abroad. According to the most recent data that show there are more than 357,000 students from abroad who are seeking an education at a university in Germany and the number of students is growing steadily.
How can I learn how to study in Germany in English
There are a variety of methods you can study overseas in Germany. You can choose to stay for just one or two semesters, take a couple of classes part-time, or complete your entire degree in Germany. In accordance with your financial situation and objectives, There are a variety of paths that are suitable for you.
DIRECT ENROLLMENT
By enrolling directly, you can complete your qualification in Germany. You can enroll directly with the universities in the event that your entry requirements to the university are recognized. If that is not the case, you are able to enroll in specific courses to bring your qualifications current.
It is essential to take a review of the programs to determine if they're completely in English. In general, it is simpler to locate a Master's or Ph.D. course in English However, there are also Bachelor's degree programs. A good resource for help with information, scholarship information, and information is the German Academic Exchange Service (DAAD).
Direct enrollment's advantages:
The most affordable option to study abroad
Offers the greatest flexibility when selecting courses and programs.
Students are required to be immersed within the local community
The disadvantages of direct enrollment
Students do not receive any assistance when getting a visa application or registering for classes and making travel arrangements or overcoming any other logistical challenges
More difficult to find completely English-language programs.
Students won't be able to form a community of study abroad classmates to talk about their experiences.
DIRECT EXCHANGE
The most popular method of studying abroad in Germany is to participate in an exchange program offered by your school. It is important to inquire with your school which partner institutions you are able to choose from within Germany. It is often possible to attend an institution that is not among the options that are established, however, accreditation is easier to get if you choose one of the partner institutions.
If you choose to participate in an exchange program directly for the duration of your study in Germany registration and other aspects of the logistics will be handled. Some universities will even assist with lodging and, in the best situation, all courses you study abroad count towards the degree you earn in your country of origin. If you are a resident of the EU country, direct exchange programs are arranged via the Erasmus program.
Direct exchange's advantages:
The most minimal amount of work from the student in setting up
Credit transfer is generally included in the program.
The school provides support to the school prior to the exchange, throughout, and even after the exchange
It is easy to make sure that the program is completely in English
Cons of direct exchange
Students owe tuition fees to their home school as well as program fees
Students are less flexible in the classes they pick from
THIRD-PARTY PROVIDER
These are third-party providers, which are independent entities that coordinate study abroad programs in conjunction with the host university. Students who enroll in the services of a study abroad provider benefit from the experience of the institution and have the option that best fits their financial and travel plans. Examples of third-party study abroad companies include the CIEE and IES Abroad along with API. API. While these types of programs are typically more expensive than other choices, they handle everything to ensure you are settled and comfortable in the country. They usually include excursions and other cultural experiences.
The advantages of programs from third parties:
Support with logistical issues for each step of the program
Support staff are available throughout the entire experience
A well-organized program that encompasses extracurricular activities that go beyond the campus
Students will share with other students who are studying abroad.
Provider-specific scholarships as well as financial assistance
The disadvantages of programs from third parties:
The most expensive option is generally the most expensive.
Where to study English in Germany
Germany has a broad range of top-quality institutions for students studying abroad, and it isn't always straightforward. There is a numerous variety of cities that are fantastic locations for studying abroad. The more populated cities generally provide many opportunities for English people, however, it may also be easier to meet other similar-minded people to hang out with. Additionally, cities such as Berlin and Munich are filled with a variety of activities to choose from – from visiting museums, performing arts, and exhibits, to having a good time in discotheques and nightclubs. There are four Universities that allow students to study abroad in Germany and in English.
Berlin International University of Applied Sciences
Location: Berlin
Berlin International University of Applied Sciences is an excellent choice for students studying STEM who want to live in a lively and artistic German city. Being the capital in Germany and also one of the biggest cities in Germany It is an ideal location for activities for students. There are numerous cultural museums that will keep students busy for several months. With streamlined public transportation, you can enjoy the entire city during your time abroad. Many international students studying in Berlin decide to concentrate on science Administration, Management, in addition to International Business.
Frankfurt School of Finance & Management
Location: Frankfurt
Frankfurt is Germany's main business and economic capital. It is home to Frankfurt's European Central Bank, Stock Exchange as well as numerous business schools, including the Frankfurt School of Finance and Management. Frankfurt School of Finance & Management offers a variety of classes and even complete degree programs in English. Frankfurt is extremely welcoming to ex-pats and the locals are used to foreigners that live there. It's also among the cities with the highest quality of living around the globe.
Technical University Munich (TUM)
Location: Munich
Munich is situated in the south of Germany close to the Austrian border and in the base of the Bavarian Alps. Munich is also the location of Oktoberfest and is known as the capital of Beer.' As an increasingly sought-after destination for study abroad, residents are familiar with students descending on the town. Baroque architecture and traditional music are a fixture in the city. Learn about Media and Communication in Munich and lessen the stress of things becoming misinterpreted. There are many English people to connect with within Munich and English courses are offered at TUM! Technical University of Munich (TUM)!
University of Hamburg
Location: Hamburg
Hamburg is a tinier city that has an environment that is friendly for non-Germans. If you're a lover of water and the ocean, then this city is the perfect ideal for you. With its beaches and canals that you can go on a boat, it is impossible to go wrong in Hamburg. The proximity of Hamburg to Denmark in the Netherlands is a great starting point for traveling across Europe. Hamburg is an international port and international trading center that is full of amazing nightlife spots, great shopping destinations, and numerous tourist attractions. The Hamburg University of Hamburg is popular for students who study Engineering, Management, or Media and Communications, and offers classes in English.
Where can I locate a course that is in English to be found in Germany?
Information on this issue is readily available, however, it is scattered throughout the internet and it is said to take a while to solve the puzzle. If you've made up your mind to which institution you'd like to attend for your degree, all you need to do is visit their website and see whether there is a course available in English at the particular institution.
However, If you're still not certain which university you'd like to join We've created an exhaustive list of the degree courses in which you can pursue your studies in English at universities in Germany to make it easier for you to conduct your research online.
The list is simple to use since it allows you to narrow the study options by academic level. After you've found a few suitable studies, you can look over the course's modules and determine which ones appeal to you, and then choose the one that best fits your long-term academic goals as well as budgetary limits. 
Entry requirements
The entry requirements are the same as the requirements for German-taught courses. The major difference is that with English-taught courses, you need to demonstrate your English proficiency through the TOEFL test, which is a standardized test, or IELTS as being the two most frequently used tests.
The following documents are necessary to submit your application for an English-taught course in Germany.
A recognized qualification
Certified transcripts of academic results from your previous school
Prove English competence
GRE or GMAT
motivational and reference letter (optional)
Conclusion
Germany is a great place to study abroad, and there are now more English-taught degree programs than ever before. If you're looking to study in Germany, be sure to check out the programs offered by German universities. And don't forget to apply for your student visa early! Have a great time studying in Germany in English.