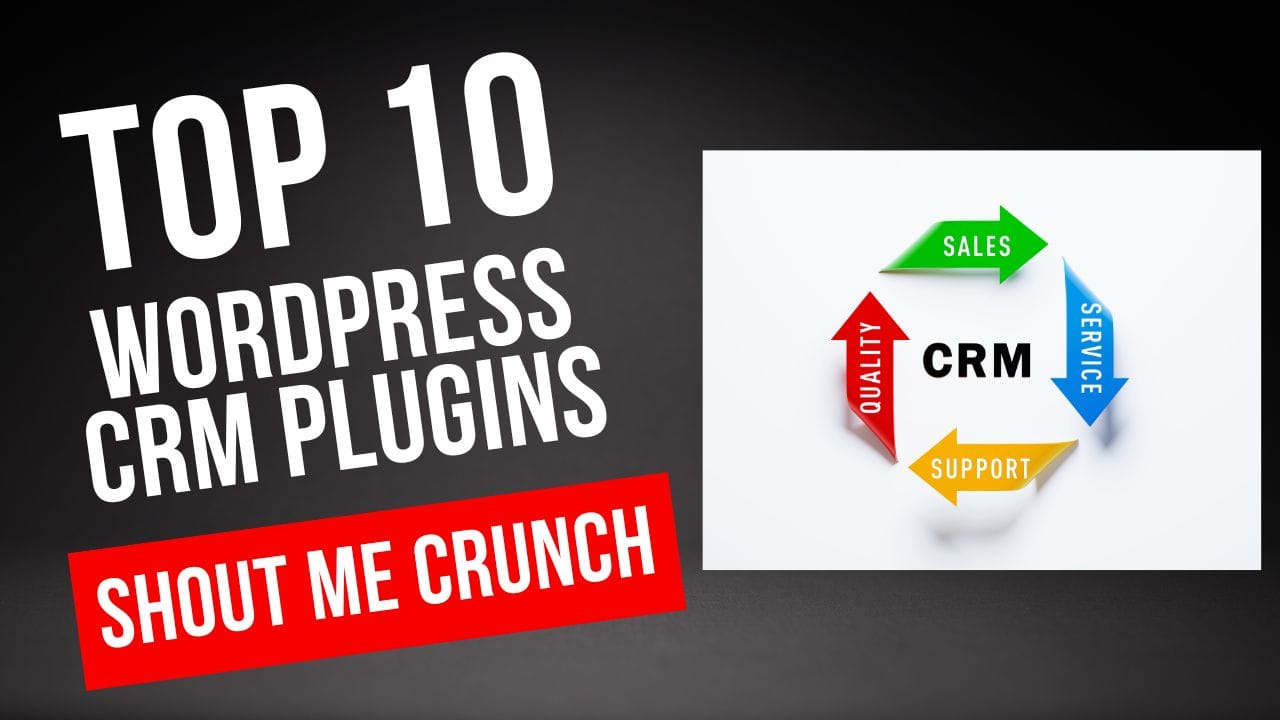 An efficient Customer Relationship Management (CRM) system can provide important information about your customers. This information will enhance customer engagement from when you say hello to when you seal the deal.
WordPress is one of the world's most widely used content management platforms, powering 34% of all websites on the internet. And CRM plugins are essential to improve the way WordPress sites work.
Understanding and knowing which WordPress CRM plugins you can use will help boost customer engagement. You will receive essential details that will help create a system. This will increase efficiency within your business.
With many plugins available, let's list some more well-known ones.
1.HubSpot WordPress Plugin
The HubSpot CRM is coming up number one because it provides everything you need and is free.
Customers seem to think so too. A Databox report found that 53.3% of the survey respondents thought HubSpot's free CRM tool was the best compared to others.
Features include:
Making forms
Running live chats on your website
Providing analytics
Automated email marketing
Price: Free
Having a beautiful platform and practical features makes HubSpot the go-to solution for most businesses who want something simple that will get the job done.
2. WP ERP
The WRP ERP has modules that provide CRM features, HRM, and accounting. It is free and currently has no limit on the number of entries that can be made.
The CRM has all the essential features to engage with your customers.
Features include:
Company information management
Location tools and a holiday calendar
Create contact groups
Notes in your customer profiles
Price: Free
Other features include attractive email templates for clients. Many extensions can be added to enhance the CRM.
10 Tips For Choosing a Theme For WordPress
3. Jetpack CRM
The Jetpack is relatively new to WordPress than some other CRMs. It was formerly known as Zero BS CRM and was bought by Automattic in 2019.
The Jetpack CRM allows users to create contacts from online form responses and segment and tag contacts. You can also view all communication history with any contact through records that the CRM creates.
Features include:
Limitless customers
Create forms
A handful of paid extensions
Price: The core CRM plugin is 100% free. Extensions – $29 to $79 each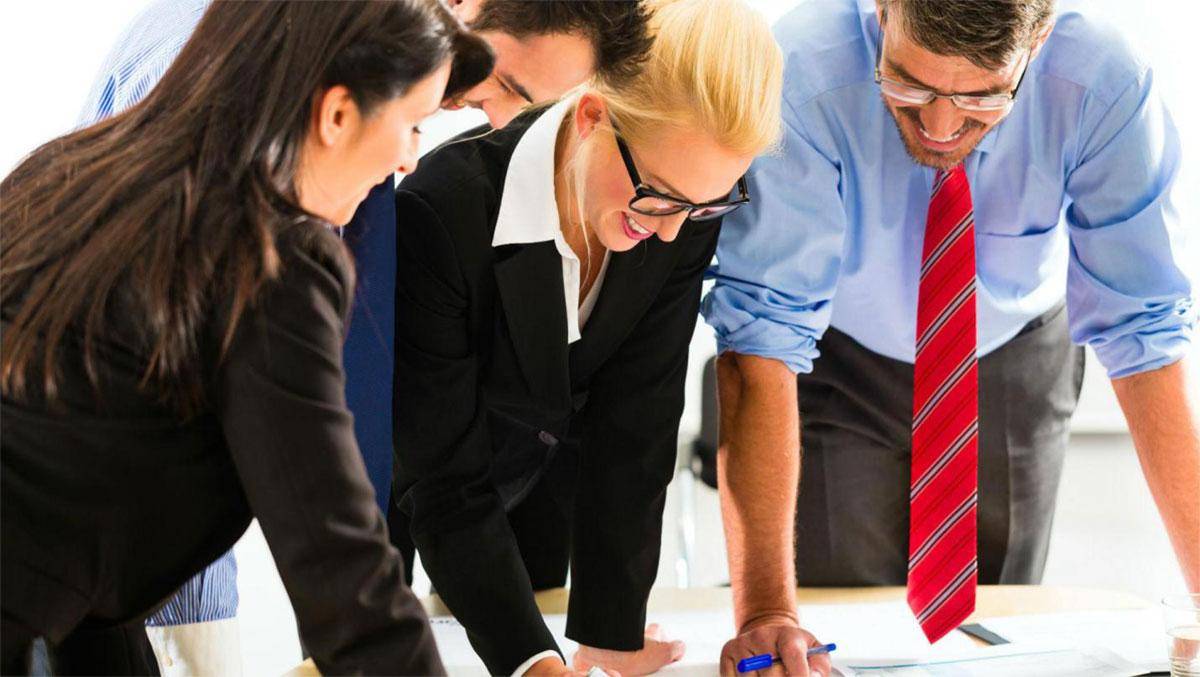 4. The Real Estate CRM Plugin
The real estate CRM is a CRM that specializes in the Real Estate Market. Having a CRM tool as a real estate professional is essential to manage your customer leads.
In the real estate market, you manage many clients and potential leads. Without a CRM, you will not be able to organize your engagements.
This CRM has the following features:
It will help you create marketing campaigns like email automation
Drip marketing
Marketing funnel automation
Providing notifications tracking customer engagement
This CRM will significantly reduce employee time on tedious tasks that the plugin will automate for you.
5. FluentCRM
The FluentCRM is essentially an email marketing CRM that will make creating and managing your email campaigns easier.
An email marketing campaign is an important part of your marketing strategy.
This CRM has the following features:
Follow your leads as they become customers
Sign up contacts manually with a CSV file
Create prompts for making contacts by filling online form or purchases
Price: $129 per year for a single-site license, $249 per year for a five-site license, or $499 per year for a 50-site license.
6.WordPress CRM Plugin
The WordPress dashboard has a fully functional CRM ready to use. This CRM has a free and a paid version, depending on your requirements.
Features include:
Unlimited contacts
Tasking jobs to employees
Export or import your records
Has add-ons like Zapier, WooCommerce, and Invoicing extensions.
Price: Free, with several premium add-ons you can pay for.
How to Improve the Speed of Your WordPress Website
7.Web-to-Lead for Salesforce
Salesforce is one of the most widely known CRMs on the market. The web to lead salesforce allows you to collect leads from your WordPress site and feed them directly into your Salesforce account.
It may not be ideal to have two CRMs, but at least now you don't have to copy and paste information from one CRM to another.
Features include:
Contact form that can go on your WordPress site
Widget to insert your forms online
Account and contact management that connects to social media sites.
Lead Management to track leads
8. Presspoint
Presspoint is sold on the WordPress website and was formerly known as PauPress. It is relatively more expensive than other CRMs for seriously established businesses.
You can integrate Presspoint into e-commerce sites, memberships, email marketing, and more. The best part is that it is part of the WordPress admin.
Features include:
Complex queries and reports
Superior customer support
Integration with MailChimp
Custom quote – could be up to $500+ per year
9. Groundhogg — Marketing Automation & CRM for WordPress
Groundhog is a self-hosted CRM that will automate sales activities. It will allow you to guide your customers through the sales process.
Features include:
Form Building
Personalized emails
Build timed drip funnels
Segment contacts
Price: Free core plugin. Premium – $20 – $80 per month.
10.UpiCRM
This CRM is almost entirely free and provides essential functions. It does not have a very complicated interface, so it is ideal for those businesses that want to use an easy-to-understand CRM.
Features:
Integrates with Gravity Forms, Ninja Forms, Contact Form 7, etc.
Collects leads from multiple servers
Assigns leads to specific employees
Dashboards to show key reports and KPIs
Tips for finding & fixing broken links in WordPress Site
Choose the Right WordPress CRM Plugin to Increase Business Efficiency
When looking at different CRMs, you want to ensure you choose the right one for your business. Before deciding, consider the dashboard, contact management style, email communication options, and filtering saved searches.
Whatever you choose, using one is a step in the right direction.
Author Bio:
Shoaib provides ghostwriting and copywriting services. His educational background in the technical field and business studies helps him tackle topics ranging from career and business productivity to web development and digital marketing. He occasionally writes articles for the real estate CRM.