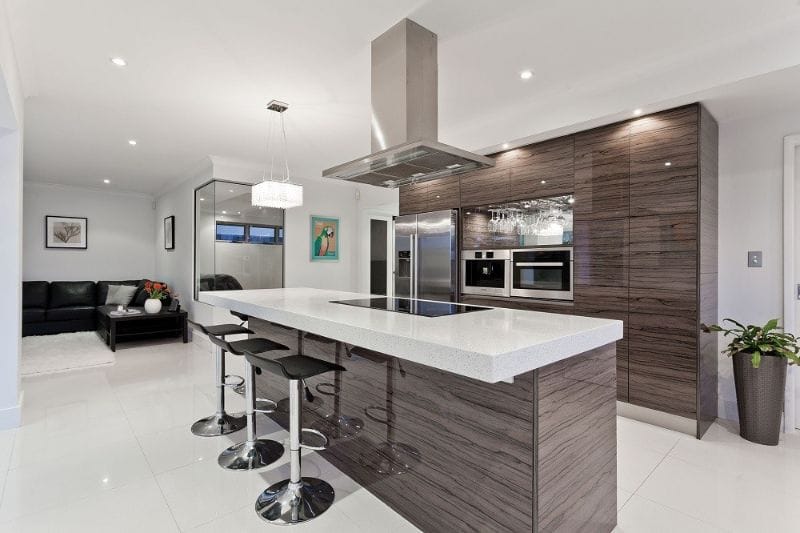 Your kitchen is one of the most-used spaces in your house, without a shadow of a doubt. Therefore, it requires some special attention from you. You must keep your kitchen in a condition that you love every moment of it, whatever time you are required to spend there. Moreover, this is the case with most of us that whenever we hear this term – 'Kitchen renovations' – the first thing that comes to our mind is replacing appliances. However, renovating or remodeling your kitchen does not only mean that you return your old appliances with new ones.
This article is a complete guide for anyone who loves the idea of renovating their kitchen. Whether you plan to renovate your small kitchenette or bigger cooking space, this informative writing piece will give you some perfect ideas for both cases.
Keep Reading It Until Its Very Last Word If You Look Forward To Imbibing The Best Of Knowledge.
Kitchen Renovation Meaning
First of all, let us try to understand the true meaning of the term – Kitchen renovations. So let us tell you that it means to change everything or a few things in your kitchen that you think has been used a lot or have been old and worn out and needs a replacement. It can be anything from the appliances to the entire shape and design of your cooking space. Moreover, for some people, renovating their kitchen merely is remodeling it because they have been bored of seeing it the same way for years.
Here Are Three Steps To Plan Your Kitchen Renovations:
Budget
Kitchen renovations are usually more complicated and costlier than renovating the other different parts of your living space. Even an average project can sometimes cost you an arm and a leg. Also, these renovations can take a lot of time; an average project usually takes about eight weeks. However, your kitchen renovations' time and cost also depend on the contractor's expertise that you hire.
Hiring Contractor:
They can save a lot of your valuable time and hard-earned money if they have an efficient working style. So, you should be careful at the time of choosing a contractor for the renovation of your kitchen. Therefore, you should interview the candidate well before you finalize them for the task. There are certain things that you should make sure while choosing your contractor.
Apart from the contractor, it would be best if you also were concerned about the subcontractors who are going to be involved in your kitchen renovation project. Each one of them should be highly professional and experienced. Other professionals like carpenters, painters, flooring technicians, etc. should also be equally adept at their expertise. It is always preferable if your contractor himself does all the job as he will have his team of all the professionals required to do the job.
Differentiating Between Needs And Desire
When planning renovations, certain things are necessary, and some changes are made because we desire them. If you are in budget, you must ensure to give priority to your needs and make the right decisions.
Conclusion
If you keep all these points in mind, your kitchen renovation project will be a success. Also, you will be able to save your money as well as time. Moreover, we hope that you found all the information given in this article useful and that you would keep coming back to us even in the future, looking out for more amazing write-ups like this, won't you?
Author
Brianna, A knowledgeable and qualified blogger. Here you can see my skills which give you brief ideas on understanding all the concepts with different themes. I adore writing a blog on many topics, like Home Improvement, Business, Health, Lifestyle, etc.