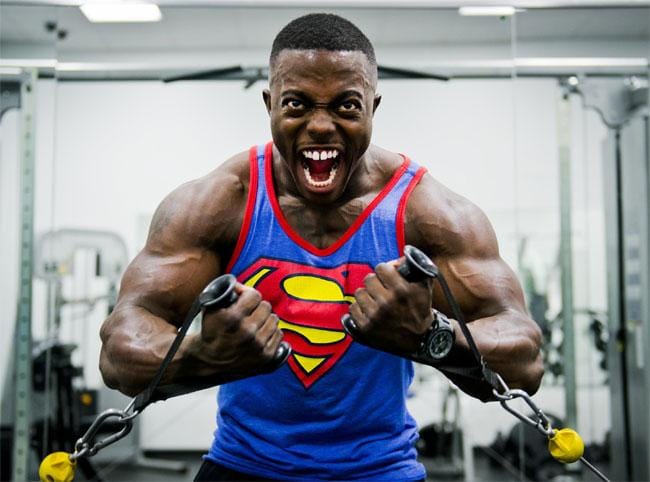 As an aspiring bodybuilder, there are a lot of things for you to know before you can seriously engage in a full bodybuilding routine. Know the ideal Strength Training For Larger Muscle.
You first need to know which are the basic exercises that will also help other muscle groups to gain mass. Firstly, you need to concentrate only on specific parts of your body if you want to be able to gain muscle mass as quickly as it could be possible for you.
A great example of body parts that allow you to gain muscle mass rapidly is your legs, your chest, and your back, because of the large muscles that are held on these regions of your body. Concentrating on these parts of your body will also help you to gain mass and strength, without even realizing this.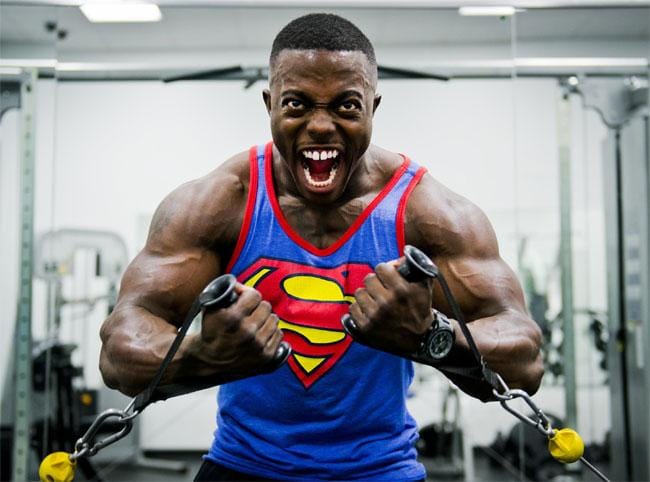 If you want to become larger as a bodybuilder, basic exercises can help you to do this. You can concentrate on the smaller muscle groups later because your first goal should be to increase muscle mass of the larger muscle groups first. The smaller muscle groups will also gain mass and strength during the basic exercises.
If you are at the beginning, learning how to perform exercises like the following ones correctly: overhead press, chin, dip, deadlift, bench press, the squat and bent over row is essential, because these are the most popular basic exercises. As a beginner, exercising until complete depletion is not the trick. As an aspiring bodybuilder, you should want more muscle mass, and a bad workout outcome is not the way to go.
During your workout, you will burn the same amount of calories, even if it's day or night. The only real difference can be made if you work harder and more intense at a particular time. When you work more intense, you burn a larger amount of fat.
Another notable difference is that you will continue to lose calories in case of a morning workout for example, because of the usual day to day activity. You will still lose calories even after a night workout, but not as much as you will lose after a morning workout because you will be probably ready to go to bed and your body will be less active.
If you choose to exercise at night, you should never think of neglecting your sleep hours, because the lack of sleep can lead to serious health consequences. You need to know that the ideal amount of sleep hours is estimated to be between 8 to 9 hours. Be taken into consideration that because of your previous activity, you may remain active for a few hours. Also, other activities might be compromised, so you have to take care.
If you want to get fitness, do not concentrate only on your muscle. You should also focus on your mind. To be 100% feet you can meditate to relax your mind.
Nine tips for larger muscle exercise
First, you need to know what type of exercise you need to do. For exercise advice, you should seek help from your doctor.
You have to understand what type of exercise suits you the most.
Do exercise according to your age and sex
Is your age is above 40, do not try every exercise, choose your exercise carefully.
If you are suffering from low back pain or rheumatoid arthritis take caution when you exercise.
Before initiating any kind of exercise, please record your weight, body mass index and body measurement.
Please note down the improvement in your notebook.
Do not exercise in a full stomach.
If you are pregnant, do not exercise. Please take help from your doctor if you need to do so.
You are suffering from pain in the knee or any lower back pain, do not use the treadmill.
If your age is over 40, slow down your walking and jogging.
For any kind of exercise, footwear is essential. Without wearing copper footwear, you can sleep or loss balance which ultimately can injure your spine.
If you are doing exercise for over than one hour, please

take rest for 5 minutes

.
It is essential to stretch or warm up before any kind of exercise. Stretching or warming up your body helps to prevent injury of ligament of your body.