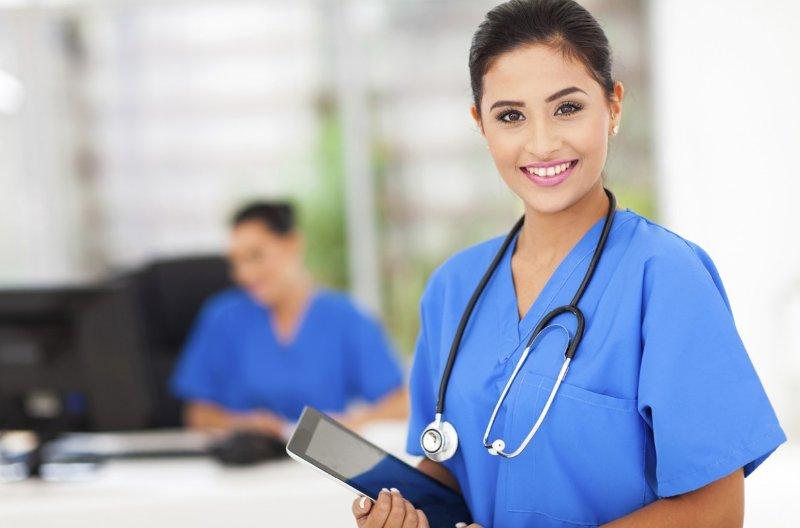 Choosing a career can require a lot of thinking at times. Teenagers or even full-time job holders are sometimes confused about their exact motivation to work. In the middle of all the chaos and selection, the people with the passion of helping people have some extra charm in them.
So, most of them succeed in becoming a doctor while others choose to be CAN. Being a certified nursing assistant is not an easy job. However, if you are willing to ensure that you want to be CNA, you should start thinking about the CNA nursing classes first.
Following are the top things you need to become a CNA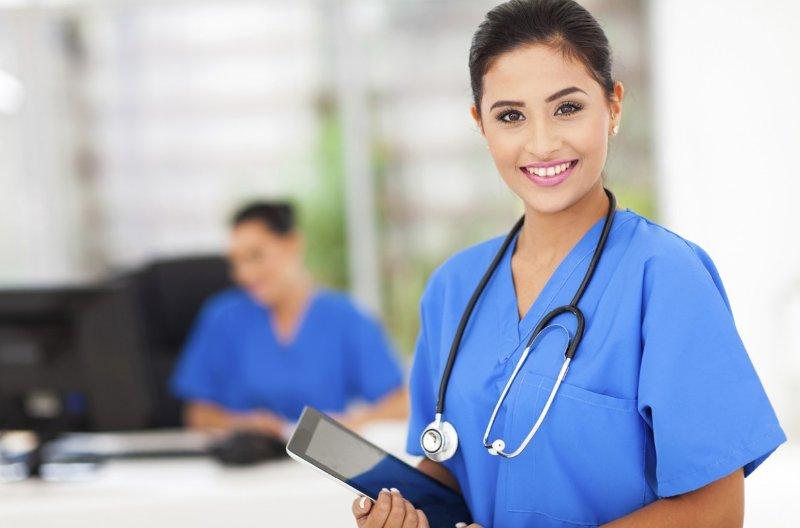 1. Sign up for the classes
This is the first step that you must take. Yes, enroll in the classes and choose the course to take you to the further road. The course will help you become skillful for the nursing profession. You might have a great passion for you, but the knowledge is also required to complete the classes and certification. Once you enroll in the classes, you will see the way towards success by yourself.
2. Communication skills
Communication skills are important for every field of even on a daily basis of life. So, when you are becoming CNA, it becomes more important as you have to manage the patient. Therefore, you need to work on your communication skills along with all the other knowledge you are getting to be a certified nurse.
3. Observation skills
Nurses are required to be more observant than anyone. The patient you are needed to take care of is the one that is in dire need of attention. Your carelessness can become a huge problem for a concerning person. So, it is needed that one must develop strong observational skills to become a nursing assistant. Yes, you will have to go through the process to develop the skills, and you might fully polish them during the classes. However, practice and determination to be one of the nurses can always help you with it.
4. Flexibility
Flexibility is not just quality. It is a trait and necessary for the nurses to develop if they want to be the best in their job. You have to approachable. Keep in mind that nursing requires one thing, and that is undivided attention. So, nurses must be flexible in their hours. There can be extra hours as some co-worker is sick or in an emergency situation. But the duty call is a priority as you cannot leave your patients unattended.
5. Physical strength
You will require a lot of physical strength to go through the pressure of this journey. So, build up your stamina to bear all of it. And it requires physical strength, you might have all the knowledge, and you can be the best nurse around, but lacking the physical strength will only make you give up on your duties. So, be strong to keep your patients stronger.  
6. Attention to detail
Be the person who can pay attention to the detail. Your job requires a present mind. So, you have to be more conscious than ever when you are on duty. Now, the first call for your career should be to polish yourself as the one who pays attention to the detail. Remember that you need to observe and report accurately. The treatment of the patient is dependent on your observation and reporting, so do not take any kind of risk on it.
7. Determination
Determination is the key to achievements. If you are not taking it in an account and just trying to earn some good money, you might not be a good first for a nursing job. A nursing job needs your determination and, most importantly, willingness to work.  So, try to keep your determination intact and close to your passion. Your patients need a positive attitude, and this is the most profound way to heal someone. A single kind word said with love can always do the magic.
8. Respect
Learn to respect your patients regardless of the circumstances. Yes, you can be exhausted and tired at times. But respect is the main element of your job. Treating your patients with kindness and compassion should be your ultimate rule for the nursing job. It is even important for anyone and not just the nurses. 
All you need is show some affection, care, and be careful about their privacy. Yes, nurses are more close to the patient, and keeping their privacy should be on the top of the list to make sure that they are respected.
9. Empathy
Empathy is a human trait and may not be found in everyone. It is the one personality trait that is important for the nurses. If you are not an empath, the job can be tough for you. People you are supposed to take care of are the ones in need of your understanding. So, from time to time, try to keep yourself at their place and show little extra love to heal them.
10. Satisfaction
Doctors and nurses are not always appreciated the way they deserve. Despite that, you must understand the value of satisfaction in a small act. It is important, or you may never be able to become the best nurse of your times. So, be consistent in your attitude and make sure that you are not the one looking for extra rewards and keep demanding grants even if you have to put the life of a patient at risk.
11. Play by the rules
Employment comes with the rules, and the only way to keep it is to play by the rules. Every nursing home has its rules. So, you must know about the employment rules and stick to them. It is necessary to maintain the rules and make sure you understand the policies to be a certified nursing assistant.
12. Learn to prioritize
The priority is also important, and as a CNA, your priority should be your patients. Also, it will help you to be more productive in your job and present whenever the duty calls. Prioritizing your job while you are on it is an essential part of the life of a CNA. You cannot sit their scroll down social media when your patient is calling you for help. So, be a responsible person and offer the time that your patients deserve.
13. Cooperation
The last but not the least impotent thing to become a nursing assistant is to be cooperative. Other than being present and reporting accurately. You need to be cooperative with your co-workers, senior doctors, and patients. In the end, all that matters is your cooperation to become the best one in your job.
Conclusion
So, in the end, to become a CNA, you need to have all the above qualities and traits in you. They are important and hold equal value as for the certification. So, another than enrolling yourself in the course, make sure that you are a person with all the above qualities, or at least you are willing to build these qualities in you. Therefore, while you think that this the career you are made for, keep in mind about all the personality traits that you must possess to be a great nursing assistant, among many others, and lead by the right example.