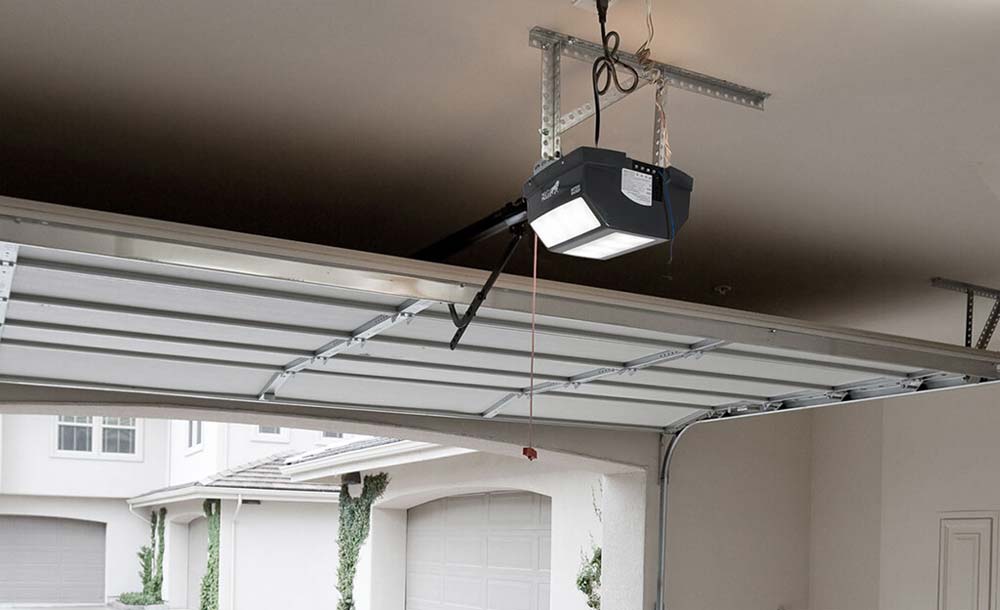 Read this article to understand What Type of Garage Door Opener is Best for a Home? At the very least, garage doors may be difficult to install, and at the very worst, they can be hazardous.
The amazing thing about garage door openers is that they are long-lasting (up to 10 to 15 years on average). When the time comes to replace it, there are a plethora of alternatives available, ranging from simple and conventional models to smart garage door openers filled with features such as compatible applications and smart home connectivity.
There are various aspects to consider when determining which garage door opener is appropriate for your property. There are numerous designs to choose from, including belt-drive, chain-drive, screw-drive, and wall-mount models, and you'll also need a model with enough horsepower to raise and lower your garage door. As you browse, you'll probably discover that a few big-name companies dominate the market—mainly Genie and Chamberlain—but there are several smaller manufacturers that are worth considering, as well.
Here, the best garage door openers to make your life a little easier.
Types of Garage Door Openers
Chain-driven:
Chain-driven openers, which are known for their affordability and durability, use a metal chain to push the trolley up and down to open and close the door. The main disadvantage is that its chain may generate a lot of noise.
Belt-driven:
These use a rubber belt to move the trolley, making them much quieter than their chain-driven counterparts. Belt-driven openers will likewise require less maintenance than chain drives, but they will be more expensive to purchase.
Screw-driven:
This is the greatest option if you need to move quickly. A screw-driven opener features a wire that wraps around a threaded steel rod to lift the door and unravels to lower it. These are long-lasting and dependable, but they will necessitate additional care (usually just replacing the wire). They are also insufficiently sturdy to handle larger, heavier doors, so stick to single-car doors for these.
Wall-mounted:
A wall-mounted opener, also known as a jackshaft, employs a motor that powers pulleys and wires to spin a torsion bar and lift the door. They operate on all types of doors and save a lot of space, but they are fairly pricey.
Direct Drive:
A direct-drive method uses the motor as the trolley, which implies that the entire engine goes along the rail. Because these systems do not have many moving components, they run silently and with little vibration.
Read Also
How do the best garage door openers work?
Garage door openers are classified into five types: chain-drive, belt-drive, screw-drive, direct-drive, and wall-mounted. A stationary motor moves the chain or belt to open and close the door in chain and belt drives. Direct-drive garage door openers use a fixed chain with a motor that travels up and down the chain to open the door. Screw-drive garage door openers have a threaded rod that moves and opens the door, as well as a trolley. Wall-mounted types use a torsion bar and place the motor on the wall next to the garage door rather than on the ceiling.
Chain and screw-drive types are effective for heavy doors, although they are loud. Although belt and direct-drive types are quieter, they are frequently more costly. Wall-mounted Metal garages and door openers are quieter and take up less room than other varieties, but they are not as powerful.
A garage door opener should have no hesitation in lifting a standard-size garage door. A one-half horsepower residential door opener is required for standard aluminum doors. Three-quarters to one horsepower are required for one-piece and big garage doors. (Commercial garage door openers can have up to 1.5 horsepower, although this is rarely required for residential usage.)
Consider backup power as well. During power outages, you'll still need to get into (or out of) the garage. Models with a backup battery will essentially take the heavy lifting off your hands, regardless of the power situation.
Read Also
A Note on Installation
At the very least, garage doors may be difficult to install, and at the very worst, they can be hazardous. "Installing a garage door opener is not something you should undertake lightly," Jim Powell wrote on Devices for Home. "This is not a pleasant DIY project with which you want to gamble." If the door is not correctly fitted, it may fall and cause damage to your garage as well as injury to you. In fact, accidents from faulty garage door opener installation are prevalent."
Read Also
Kylo Walter
Kylo writes for topics like Home Improvement, Kitchen decor, Garden, or travel-related topics additionally; he had a passion for the metal building industry for more than ten years, Kylo has become an experienced building specialist in this industry. His goal is to help people with his vast knowledge to assist them with his best suggestions about different metal buildings such as metal carports, garages, barns, utility buildings, and commercial structures, which were the best building structures with smart prices and low cost.