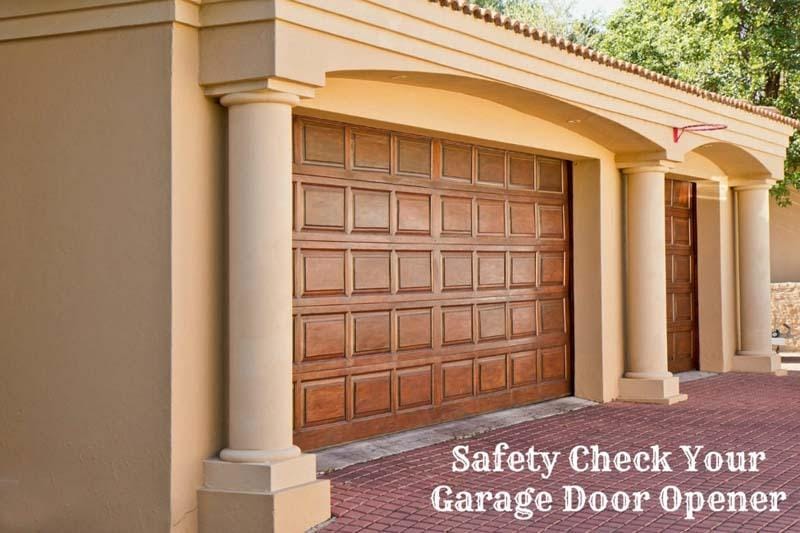 When it comes to home maintenance, your garage door is probably the most overlooked part of your home. Even if you are a cautious homeowner, quite often, you take your garage door for granted. When there is no regular maintenance plan for garage doors, the efficiency and life expectancy of your door reduces with time.
A handy guide to find lovely garage doors
You must keep one thing in mind that just like all other parts of your home or your car, this also breakdowns and go through a process of wear and tear. A well-maintained door not only functions well but also protects you and your loved ones from all kinds of security risks. It also prevents you from finding a dependable company for your garage door repair or replacement. If you want to save yourself finding a company for garage door replacement in Phoenix, give this guide a detailed read and know about different ways to extend the life of your garage doors.
Detailed Visual Inspection
Your garage door is just not a wall that goes up and down or sideways to allow your entry into the house, but it also is a vital barrier from harsh weather conditions. Small things like, a visual inspection and giving a careful look at your garage door, you can not only improve its performance, but you can also prevent future problems within time by identifying them before they start to occur.
To perform a visual inspection, get inside your garage with the door closed. Now look for visual spaces along the edges or for the seams where the light still enters. Don't forget to look at the bottom edge of the door. Visible light is a clear signal that your door is not correctly aligned and that the load is also unequally distributed in the construction of the door.
Check The Accessories
Now step two is to check the springs, cables, rollers, pulleys, and accessories of the garage door assembly. Each of these mechanical parts has a very significant function and must be synchronized correctly. For example, wires and springs must be tight and not loose. Hinges and wheels must be straight and not oxidized or worn. Also, try to hear the sound while your garage door opens and closes. If you hear a lot of cracks, frictions, or scratches, this is an alarm, and it means that it needs a checkup.
Check The Weather Stripping
Performing a visual inspection is only the first step in extending the life of your garage door. The next step is to check the weather strips. If the weather stripping of your door is functional, it has maximum protection from dirt, debris, and moisture. When your door becomes years old, there is some sort of degradation visible in the weather stripping. If the cracks are visible, it means the seal is degrading rapidly. The best solution to avoid this rapid degradation, you can use a damp rag, an all-purpose cleaner, and completely remove all the buildup. However, there is one precaution needed. Do not apply window cleaning solutions for the purpose of cleaning your weather stripping as they usually strong chemicals that play havoc on the seal.
Check The Balance Of The Door
This is another important step to take if you really want to extend the life of your garage door. You must keep on checking the balance of your door even if it moves up and down without an issue. To check the balance of the door, you first need to close it completely, and then lift it above manually. Before doing this, make sure you have disconnected the automatic garage door opener. If you are able to lift the door smoothly and there is no resistance observed, it means the balance of the door is working efficiently. When you have opened the door manually, now do the same process again for closing it. If it doesn't come down quickly, neither it slams into the floor, your door is in good condition. By checking the balance frequently, you can really extend the life of your door.
Do Not Let The Hardware Malfunction
The springs, tracks, rollers, and hinges are the intricate part of your home garage door. Their regular maintenance is essential if you want your door to keep working efficiently. However, if left uncleaned and there is no lubrication at all, this hardware of your door is surely going to malfunction. The springs of the door are indeed highly delicate, and they must be immediately cleaned if you really want to extend the life of your garage door. As soon as spring breaks down, go for its replacement as broken springs also share their strain with the other ones. If there are plastic hinges, do not lubricate them at all.
Read my other article on 5 Garage Door Openers Go High Technologies. If you are interested in renovating the garage floor with paints, dont forget to read this article "5 Best choices for garage floor paint" too.
Lubricate To Reduce Stress
When you lubricate all the important parts of the doors like rollers, it reduces the stress, and the door opener can easily manage to open the door. You can use white lithium grease as it helps to make the functions of the opener quicker and smoother. Friction is never a friend when it comes to operating your garage door system, so make sure when you are using the opening operator, make sure it has enough grease, and there will be no friction during the opening procedure.
Have A Safety Test
Manufacturers are supposed to add safety features through which the safety of users is enhanced greatly. With their auto-reverse system and safety eye sensor, your garage door immediately gets closed if there is an object coming towards it. In Phoenix, garage door companies are countless. Contact any one company, and they will let you know how important these safety features are for you. The way they work has really controlled garage door injuries, and the rate of deaths has also reduced greatly. If you want to ensure that the safety of your door is working properly, keep on testing its auto-reverse system and safety eye feature regularly. If the door does not reverse after seeing an object, then you should contact the manufacturer and ask him for the repair.