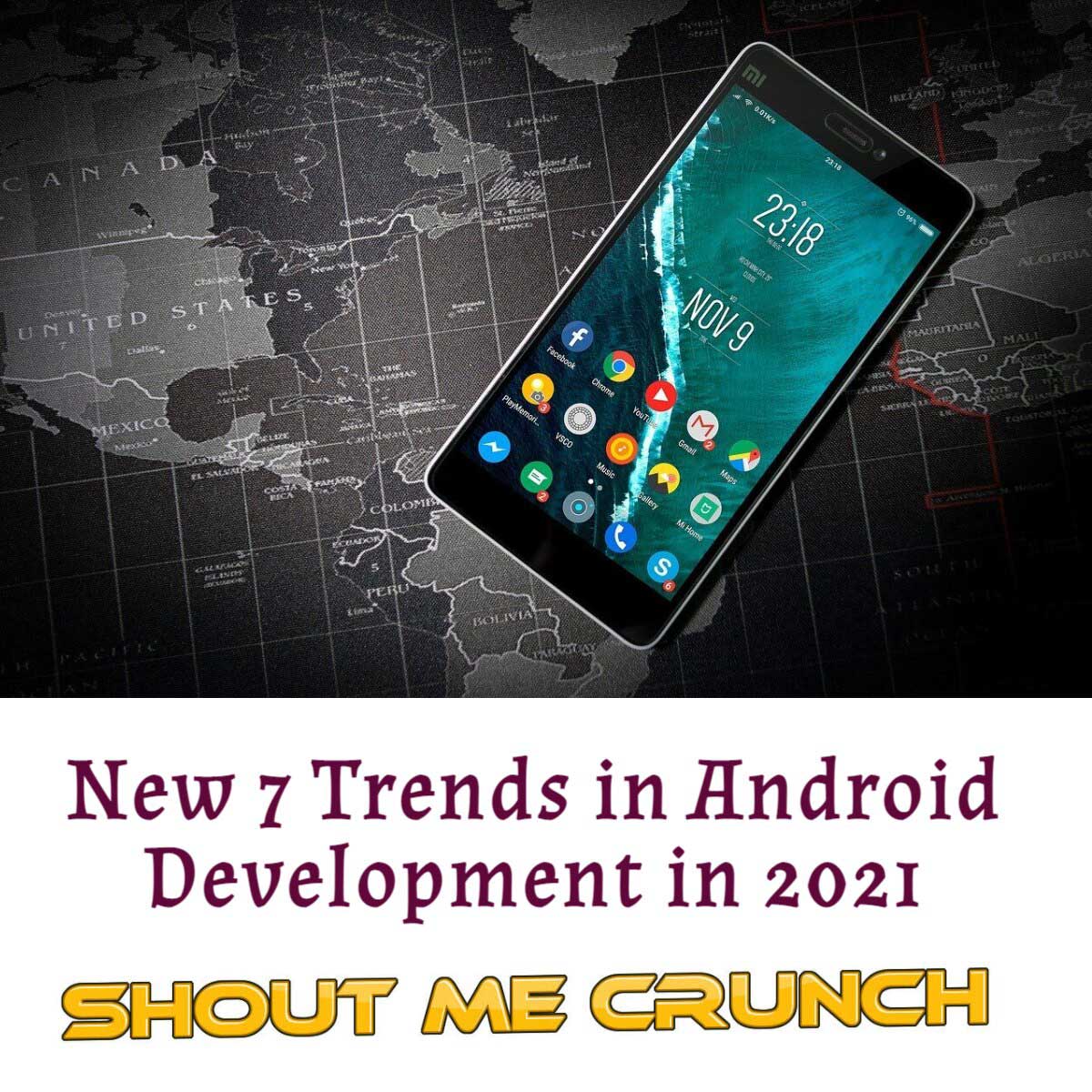 In today's modern world, mobile apps have gained millions of users. With the ever-growing number, the apps' development is also creating a record-breaking journey for themselves. Any industry has seen a significant rise in its marketing strategy and business through mobile apps.
These apps have a very ubiquitous nature and are necessities for any individual throughout their lives. Apps have made their way in different organizations like transport, medical, even all daily needs alike grocery are met by these applications.
Seeing the overboard demand and matching these people's needs, many android app development companies are opting for the latest trends in their applications. Let's look at some of the trends that will push android development a notch higher in 2021.
New 7 Trends in Android Development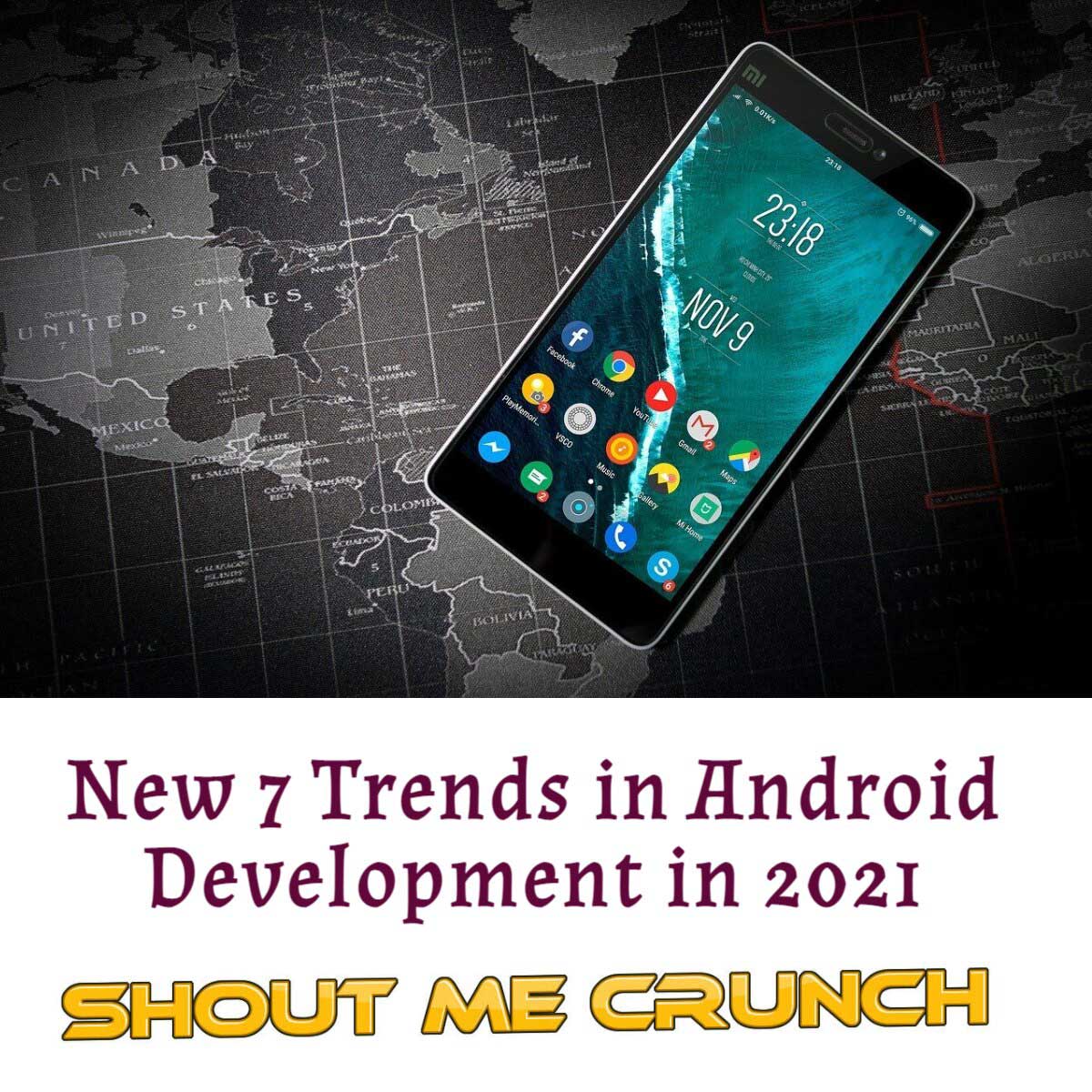 5G networks
One of the deciding factors for the working of any application is the speed and the performance of the applications. With the network's advancement from 4G to 5G, the technology is striving to become faster and more efficient. With the incorporation of more than 100 Gbps and high working frequency, the technology is reaching new heights of performance. The technology is all ready to set and has taken its place in millions of devices in today's time. To implement these features in the application, the companies need to hire a good developer to make changes according to the latest apps' environment.
Implementing AR and VR
Virtual reality is the new normal for android development; with the innovations in AR and VR, it is almost impossible for any android app development company not to implement it in their applications. Virtual reality creates a very immersive environment for all the application users; this makes the technology very famous among modern application developers.
Due to recent developments and the discovery of several kits related to the technology, incorporating this technology has also become quite affordable.
Mobile wallets
Many organizations and industries are incorporating mobile wallets in the application for cashless transactions. This is making the technology increase, and users find an easier way for payment with the development of several payment gateways. This technology is incorporated in several apps today and is sure to create a more intuitive and secure environment in the future. Its main aim is security and ease of financial struggles by people.
Blockchain development
With increased technological trends, security plays a significant part. Compromise on safety is never an option for any application. This very feature blockchain development has seen a huge rise in popularity and is still worth the upcoming years' attention and trend.
Applications related to finance have seen a great upliftment by using this technology. The development distributed the data among different groups for better data acquisition and security. It also minimizes data loss and creates a secure environment.
IoT development
The internet of things has taken android development by storm with its best and out-of-the-world innovations. The trend is estimated to win billions of hearts and fill the developer's pocket with millions if used accurately for various automation.
Read The impact of IoT in Agriculture and smart farming
The apps developed by android app development companies with these technologies have given a secure home for automation where people can conveniently use all the gadgets present in their house. The abundance of data sharing that this technology provides over different networks will also take the app industry by the storm.
Voice recognition
The best way to communicate your ideas whenever your hands are busy is through voice, and applications take a full-fledged initiative to incorporate this same feature. Technology is growing very sharply and has made its place in many computers and laptops, and application development will not ever overlook the trend.
Read Type Bengali By Saying – Bangla Speech to Text – Gboard App
Various developers strive day and night to get through the feature and use it efficiently in the application. This is undoubtedly one of the best features that could make the comfort of people their main priority. If you are seriously trying to reach the top of the market, a voice recognition interface is something that companies should never look down upon. It becomes a comparing factor for two similar products at the end.
Instant app technology
Instant app technology refers to the technological trend where people will be given the freedom to choose between downloading the app and using it online. Instant apps provide the individual a chance to use the app before they finally decide to install it on their device. The instant app features make it a very strong point of reliability of apps in several areas, especially in gaming and e-commerce. This technology is worth trying as it is a trusted receiver and thinks about people's comfort before any other technology.
Every technology sees new trends and innovations every year. Even though android development has been a great success in their development and use, the trends are never going to stop, and designs are still going to increase to bring about new and aesthetic changes. Developing an application with old technologies is not bad, but the application will lack some latest features and technological innovations. To stay up to the notch with the newest technology and create an application that could steal attention, working with the newest technology is a great idea.
The above provided are some significant trends that you can implement on the app for more development features and stand as one of the best in the market. Do try to implement all the latest trends in the application and see the craze it brings about.
Author Bio
Hermit Chawla is an MD at AIS Technolabs, a Web Design and Web Development Company helping global businesses grow. He loves to share his thoughts on android app development company the USA.
For More:
LinkedIn: https://www.linkedin.com/company/ais-technolabs
Twitter: https://twitter.com/aistechnolabs
Facebook: https://www.facebook.com/aistechnolabs