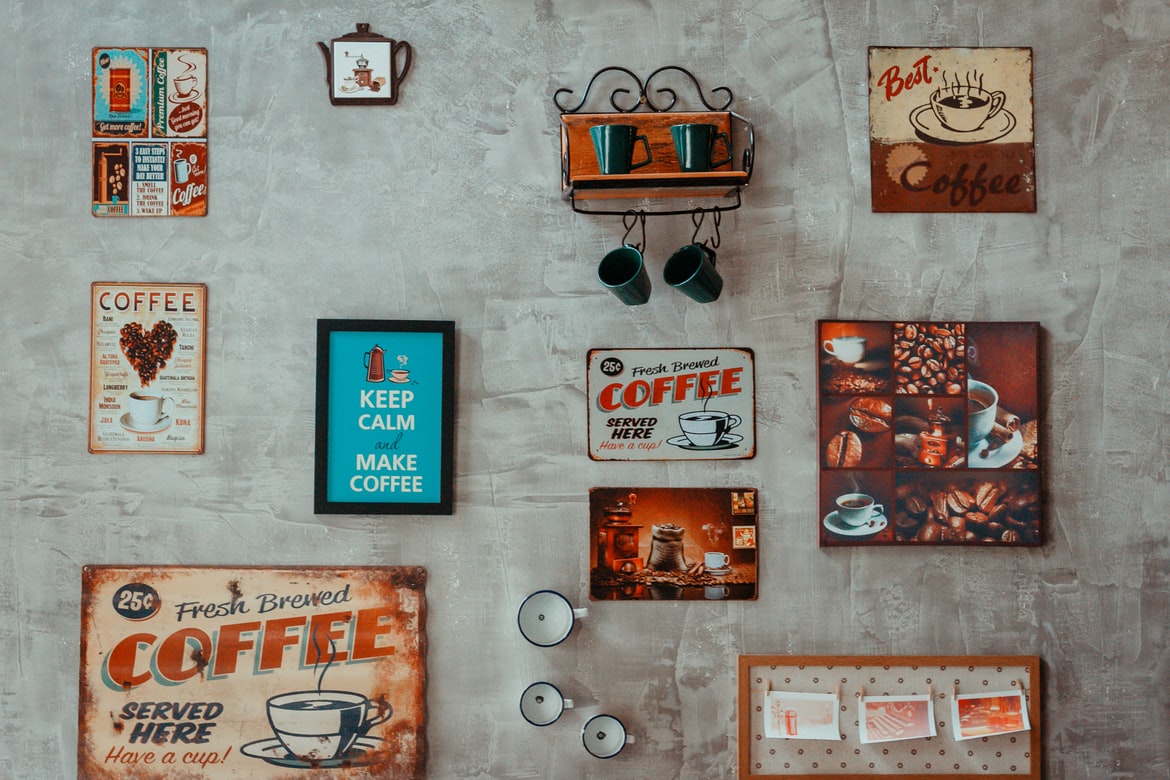 The right colour and decoration choices can have both aesthetic and practical advantages. Everything You Need to Know About Wall Decoration is in here.
A room with bare walls will, without exception, look cold. The walls affect the atmosphere of the entire space, and the right colour and decoration choices can have both aesthetic and practical advantages. Here is everything you need to know for creating a wall that makes you say wow.
Starting with paint
The easiest way to breathe some life into a wall is through wall paint. While this may seem quite straightforward, there are a lot of things to take into consideration if you are to choose the right shade. Colours have psychological undertones which can work to your advantage if you are aware of the effects of cold vs. warm, bright vs. muted tones. While solid-coloured walls are the most common, you can use wall paint creatively and come up with a design of your own using stencils, stamps, stamp rollers, and other similar tools.
Wallpaper still in style
If you don't want to bother with decorating your walls by hand, you can simply go for a wallpaper that will do the hard lifting for you. While some may consider wallpaper old-fashioned, there's no denying that these simple but attractive solutions have made a comeback and are a prominent trend this year. Today, lavish, colourful patterns, tranquil Chinese art-inspired landscapes, and delicate florals can all be implemented in your space with the help of wallpaper.
7 Things to Look for When Choosing a New Apartment (shoutmecrunch.com)
Create an accent wall
Applying stunning wallpaper all over your walls may have an overwhelming result. Granted, less is sometimes more, so if you're not a maximalist, consider decorating your space by creating an accent wall. It will allow you to go for bolder, more colourful designs with confidence and create a truly eye-catching corner without it being too much. Besides wallpaper, your accent wall can also be decorated with a mural or any kind of wall covering we'll talk about later.
Consider a mural
A wall can, in itself, become a piece of art if you let your creativity roam free. For an unrivalled focal point, consider painting a mural on one of your walls. A mural does not have to be too complicated (though, feel free to rival Van Gogh if you have the predisposition); it can very well be something simple. You can take some painter's tape and create a geometric composition, or you can just go for a two-colour gradient for a bit of interest. Browse Pinterest for ideas, and you will surely find something that fits your interior perfectly.
Veneers for some texture
Sometimes, what a room lacks is some texture. You can remedy that with wall decoration. If wall paint or wallpaper does not do the trick, you can look into designer wall veneers that will put an unexpected twist on your space. If you want to bring nature closer to you, look into natural stone veneers that will lend your wall a rustic look without the mess. Wooden panels will bring in warmth and style at the same time. But wall coverings come in countless styles and materials, and you can find something for any room.
A protective layer
Wall decoration may be purely aesthetic though in some cases but others, it is an important architectural step. Commercial buildings, for instance, greatly benefit from high-quality wall cladding on their exterior walls. Cladding not only improves the building's insulation and weather resistance but also provides it with an attractive look. In addition, metal cladding is also fireproof, so you will get to increase the life expectancy of the building while not compromising safety. There are also wall claddings for indoor use if you want to achieve a polished and modern look.
Decorate with art
Hanging some art in any room will immediately add a new dimension to it. If you choose something you like, it will reflect your personality and will be the perfect conversation starter at all times. You can purchase an original if you want to go all-out, but high-quality prints are also a fantastic alternative, and most artists offer reproductions of their pieces. Pick one large-scale artwork or compile all your favourites in one attractive arrangement. An eye-catching gallery wall will involve some variety. Vary the sizes of the pieces you hang up, use different frames, or combine the art pieces with other decorations like ceramics, attractive lighting fixtures, mirrors, and plants on hanging shelves.
There is a lot of room for creativity when it comes to wall decoration. You can make it as simple or as elaborate as you want. Now that you know your options, you can start planning the new look of your space!
Author bio:
Alison Pearson is an interior design student. She is a writer and designer, and her ultimate passion is art and architecture. She is also a bibliophile and her favourite book is "The Sound and the Fury" by William Faulkner. Follow her on Twitter.