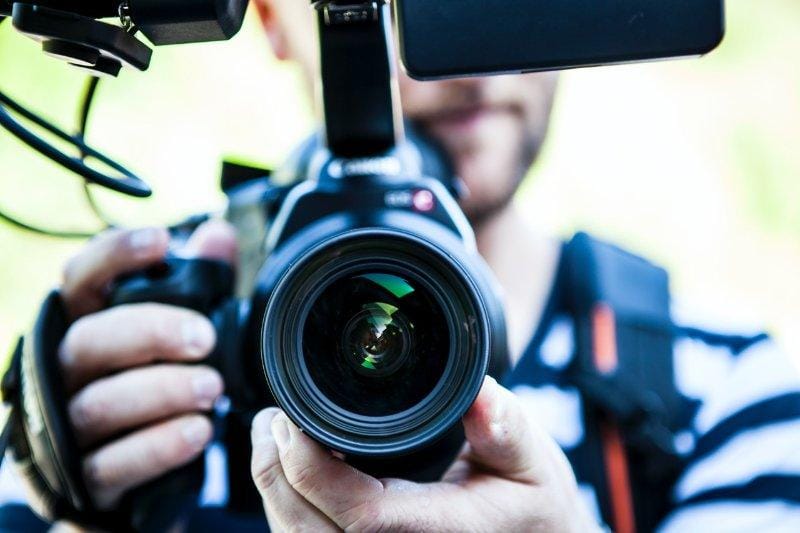 Overview of YouTube:
YouTube is the fastest-growing platform in the digitized world, and it is an excellent platform for promoting your business. YouTube allows a lot of companies to use it correctly and consistently.
It is the second-largest video search engine platform, where YouTube has more than 2 billion active users. One hundred hours of videos are uploaded every minute. Also, One million views are coming from mobile devices. It has worked effectively on 76 different languages in 80 other countries.
This guide helps to show the best ways to boost your YouTube likes, comment, and subscribers count and enhance your YouTube brand today.
1. Get the audience attention with your storytelling:
We highly recommend you to improve your content and get the audience's attention. Your content must be creative or informative, then only you can bring the likes, comments from the viewers. The level of focus will be created on the length of the time. Hence, make a video short and spicy. Increased likes and subscribers are the best way to promote your channel.
2. Add Annotations:
YouTube annotation is the hints of your videos. You can use it to add your call-to-action messages.
Call to action(CTA): A perfect way is to use your call-to-action method while editing your videos. It can make them blend seamlessly into the content through the video.
Link to other videos: Annotations can also allow you to link to related videos with your content.
3. Compelling Channel Video Trailer:
YouTube accepts you to indicate a video to represent a trailer for your channel. In case you don't have a trailer, then create a new video. Your introduction video isn't too long, just around 30 to 60 seconds. However, it is an excellent opportunity for you to let people know who you are, what you're passionate about, and how you can benefit from likes to your channel from the audience.
For more information, tips, ideas, and examples of some fresh welcome videos, YouTube has a cool video tutorial.
4. Create a Plan to Make a Video:
There are considerable ways to become the quality content of the video. These are,
● Keyword Research: Adding effective keywords in your content to make your contempt high in the search results. Keyword tools help to fetch out high-quality keywords. Avoid long keywords.
● Titles: Your video titles must be impressed by the audience. It should be short and straightforward. The title should not have more than 60 characters. Place the keywords in the title.
● Social Media Engagement – Work with your other social media such as Facebook, Twitter, etc.; share your link with this, and get the more your video will become in the rankings.
Thus, these are the primary methods to enhance your video content. And you will get the likes, comments, shares & subscribers too.
5. Include your video to your blog:
You can get a lot of your videos by using a widget. There are,
Add your videos on your blog: This way, you don't drive activity away from your blog but keep all the guests locked in on your location. In case your watchers are observing your video on YouTube, there is a unique chance of them being diverted by other videos.
Use Subscription Tool: Ask your YouTube viewers to log in for the channel in the sidebar. It is very simple to install.
6. Include hashtags:
Using Hashtags in your video helps make it more searchable, increase visibility, and rank on your videos. You can add the hashtags with your video title and description. If there are no hashtags in the title, YouTube will take the first three hashtags in the description and appear them above the title.
7. Build Personalized Content:
Create compelling content that helps to grasp the audience, which makes it valuable. The thing is each video took almost seven minutes to record. The lesson is that quality recordings are super simple to make. And the list of hardware you would like is brief.
Lighting – Lighting looks natural and creates a quality of content.
Camera – Before taking the video content, check the camera's clarity because it's most important to upload it.
8. Engage Your Audience Interested:
Interaction is an essential thing to engage your audience with your content. It is a better way to reach out to the audience.
Ask Questions: Interact with your viewers why they have liked your videos and subscribers to your channel. You must reply to the audience.
Watch Other YouTubers: See the niche videos for their content, what videos they posted, like them, and comment.
9. Include the Playlists:
YouTube playlists help get a collection of videos. Unless someone likes video content to watch it by the way to the end, they may like exact or related videos on the channel.
Playlist creation is easier for the audience to find your videos and share your content. Also, increase your visibility and views of your videos.
10. Include YouTube cards:
YouTube cards are the type of small advertisements that can embed your videos, which include a segment of interactivity. Cards can direct the audience to enter your site, inquire about them to require a poll or link to any other videos or playlist they may be fascinated with. You can include up to 5 cards in each video.
11. Use About Section:
Each YouTube channel has the about section that explains everything about your channel to the audience.
The audience first comes to your channel; they don't know what your content is? Before seeing the video, they will read the about section. The information helps to clock the thumbs up button "like button." But you should clearly explain the part.
12. Create Consistency:
Consistency is more important for YouTubers. Because the audience is easy to forget about and your brand, so make the plan before uploading the video content on the YouTube channel.
According to the research, the best hours to post a video are in the afternoon on weekdays and morning on the weekends.
13. Check your YouTube channel analytics:
Measure your audience engagement and how much time they will pay attention to your videos. Also, you can track the likes, views, subscribers, and watch time. This method lets you decide which type of videos to create in the future that your audience will love and are likely to watch and share, hence boosting your subscribers and growth.
Final Touch:
YouTube is the most powerful video-sharing platform. On YouTube, getting the number of views on YouTube, it takes time. Keep in mind that it creates dynamic content in your YouTube that shines in front of the audience. However, you have posted the quality content the audience likes your post and subscribers to your channel.
Author Bio
Victoria Daniel is a social media expert and writer who is working in PixelGroovy.
She is a regular contributor to well-established IOT blogs, and she has been into Internet Marketing for two years.