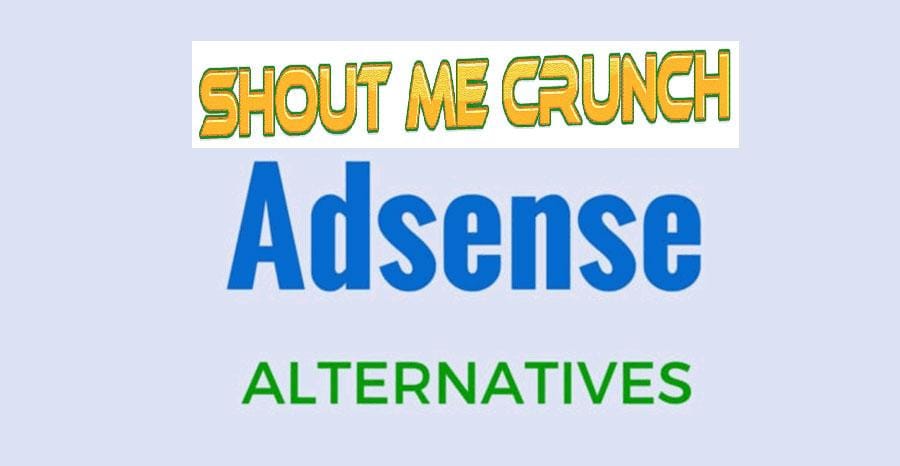 Making money from the internet is so much difficult if you don't get proper guidelines. Sometimes online earning quite easy if you have an approved Google Adsense account. But the question is that if you have no Adsense account or got banned existing Adsense account by the Google, what will you do?
I had seen most of the people be hopeless when Adsense banned. But if you are that person, you have a great opportunity to make money from your blog because I have collected five the best Google Adsense alternatives in 2019 that pay high revenue.
I have tested the advertising networks to monetize my blog. Those are the best for low traffic or small website to monetize.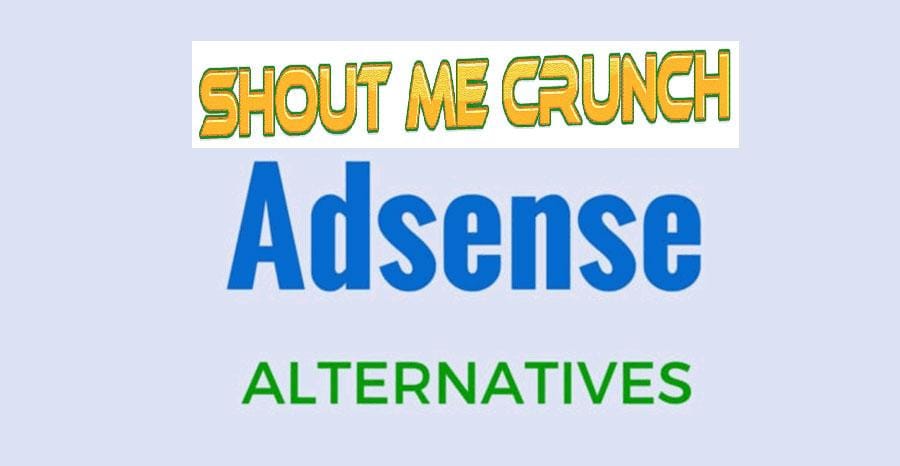 So let's start to know details about those 5 Adsense alternatives 2019.
5 Adsense Alternative in 2019:
1# Media.net:
Media.net is one of the top 5 largest ad networks worldwide by market cap. And By revenue, Media.net is the #2 leading global contextual advertising platform which powered by the Yahoo and Bing ad network. It has more than 800+ expert employees to operate center across the  New York, Los Angeles, Dubai, Zurich, Mumbai & Bangalore.
Media.net publisher can use Media.net self – serve a platform to create various ad units that display high-quality keyword-based contextual ad from across the Bing and Yahoo network. So you can monetize your blog with this high paying ad program confidently.
Highlight Features:
Keyword base relevant ad.
Maximum publisher revenue.
Highest RPM
Only contextual ad.
Responsive ads which support all devices.
Highest CPC & CPM rate
Easy to use dashboard.
Real-time live report.
Different size ad units.
Premium ad manager.
High paying referral program.
Minimum Payout:
Minimum payout $100 via PayPal Only.
Payment frequency monthly.
Signup Process:
The Signup process of Meida.net is not so much difficult. You just have to fill up a contact form which you have to input your name, email, website URL and minimum traffic volume that receive your website right now. Then send that form.
After sending a request, it takes up to 72 hours to get a reply email. If your website fits for Media.net approval requirements, you will get an approval email with account username and password.

Media.net Approval Tips & Requirements:
As Media.net is the 2nd largest ad revenue program. It's a best Google Adsense alternative ad network among the worldwide publishers and advertisers. But its approval process is not so tough like Google Adsense. Getting approved a Media.net publisher account, you have to need the following requirements.
Minimum 20 premium quality original contents. (Especially my recommended)
Update website regularly.
Good quality theme.
Receive most of the traffic from US/ Canada/ United Kingdom.
Have English as the primary language.
Website age minimum of 30 days. ( My recommended)
Not allow adult, Pornographic or any illegal content.
Have to a reasonable volume of traffic to blog.
No excessive other ads.
Site, not under construction.
If you want to learn more before signup, you can read its program policy and other resource pages of Yahoo ad program.
>> Join Media.net Publisher <<
2# InfoLink Ad Network:
Infolinks is a global advertising solution platform. It's a 3rd largest ad solution company whole over the world. Infolinks drives revenue for more than 15,00,000 sites in 128 countries. This third largest ad network always ensure quality, transparency, ingenuity, and reliability of their service.
Ninfolinks is another Adsense alternative ad marketplace that delivers keyword basis responsive text & display ads. All types of ad units of Infolinks are responsive and compatible with all devices like desktop, mobile, iPad, iPhone etc. It's not like Adsense to implement ad code because Infolinks provides only single ad codes for their all types of ads. That's why you can control and implement ad directly from Infolinks dashboard after putting the code on the site. You can use Infolinks ad with Adsense safely.
Infolinks Highlight Features:
6 types of ads- In-text, In-tag, In-fold, In-Frame, In-Article and Popup.
Responsive ad units are compatible with all the latest devices.
Easy to signup.
Good CPM rate.
Real-time reporting dashboard.
100% fill ad rate.
Faster payment.
Referral program.
Quick support center.
Infolinks Payment:
Payment methods are PayPal, Bank Transfer, eCheck and the Western Union.
Minimum payment threshold of $50 for Paypal or $100 for Bank wire.
Payment frequency monthly.
Signup Process:
Infolinks publisher account is free. You can free signup a publisher account with Facebook or Existing email. Go to Infolink publisher and enter your website address then select 'Signup with email' or 'Signup with Facebook'.
After that enter your name, email address, and password. Finally, click 'Join' now button. After requesting for a publisher account, they will take up 48 hours to approve or reject reply email.
Infolinks Approval  Tips & Requirements:
There are no hidden approval requirements like Adsense. This Adsense alternative network is easy to use and simple approval requirements. You will get an approved publisher account if you have some requirements of your site.
Minimum a few quality original contents.
Site not adult, Pornographic or any illegal content.
Site, not under construction.
I have talked before there is no hidden approval term by Infolinks. But you have to the minimum a few quality and original contents of your site. And you will get an approved publisher account within 24 hours.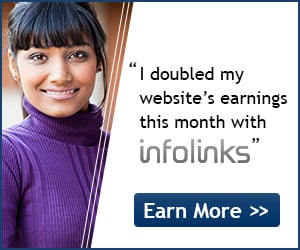 3# Viglink: (Best Adsense Alternative)
Viglink is an innovative ad network which monetizes publisher content with effective way. You can easily generate revenue and insights from your contents. Many people cannot earn decent money from their blog if Google Adsense account is banned.  Here Viglink is a great advertising network that simply links transform into revenue generating hyperlinks.
Viglink has over 2M+ active publishers worldwide to transform them into the e-commerce business. This is a cutting-edge ad network was established in 2009, located in heart of San Francesco. There are more than 50,000 brands and merchants.
VigLink Highlight Features:
Convert normal link into revenue generating hyperlink.
Highest commission for each convert.
Revenue opportunity for the editorial content site, blogs, Mobile app, Forum, Social Platform, Social influences, content network, coupons and deals sites.
Simple snippet code for ad activation.
Real-time analytic dashboard.
Instant Approve
Referral program.
Premium ad manager and support center.
Payment Methods:
Payment threshold is $10.00.
Payment is by PayPal
Payment frequency net-60 days
VigLink Signup Process:
The Signup method of VigLink is very simple. Just simply go VigLink website and click publisher option. Then click 'Signup Now' button.
After that enter your existing email address, then click 'Sign Up'.
VigLink Approval Tips & Requirements:
Minimum a few quality original contents.
Site not adult, Pornographic or any illegal content.
Site, not under construction.
4# Mellowads:
Mellowads is a leading Bitcoin advertising network which serves over 8.2 billion ad banners and pop-under impressions till now and this amount is being increased day by day. It is a CPC and CPM Bitcoin platform which you can use with your other ad networks even Google Adsense. Mellowads has different sizes of responsive ad units.
Mellowads Highlight Features:
Different size ad unit like Google Adsense.
Highest CPC and CPM revenue (depends on GEO traffic)
100% Ad fill rate.
Banner and Pop-Under ad only.
Real-time dashboard.
Faster payment (Bitcoin)
Quick support response.
Once account fit for multi-sites.
Payment Methods:
Signup Process:
Mellowads is a simple and largest Bitcoin ad platform. But its signup process is not hard like others. You just simply go to Mellowads site and click on the 'register' then enter your email address, password and check human verification.
Finally, click 'Register'.
You will get an approved Mellowads account after registering but you will not generate revenue from your site until you add a website to Mellowads.
Once you submit your website address and details information, they will verify the site within 48 hours. I have seen Mellowads don't approve website for some reasons. So read the next.
Mellowads Approval Tips & Requirements:
The site has to original contents (Minimum 10)
The website that has an Alexa Ranking in the top 1 million. (Mandatory)
There are no such restrictions to get website approved by Mellowads. But website Alexa ranking is the most number one requirement of Mellowads network to get the website to approve quickly.
4# Bidvertiser:
Bidvertiser is a CPC (Cost Per Click) the best Adsense alternative ad platform. This is such as Google AdSense alternative which excellent for low traffic and small website. It has various size Ad units that are totally responsive and adjustable with any devices.
Bidvertiser creates a bidding system technology that allows the highest bidder to advertise ad on your blog while Google Adsense server context and visitor interest ads. For the first time, you will not be able to earn much revenue because it takes some time to get found your site by the highest bidder. You can also make money to promote its customized toolbar and your referral link.
Bidvertiser Highlight Features:
Banner ad, Mobile ad, text ad, and slider ad.
Good CPC and CPM rate.
Different size ad units like Adsense.
Quick approval.
Referral program for extra earning.
Excellent dashboard
Quick payment
Faster support center.
Payment Methods:
Payza/PayPal ($10) and Check ($50)
Payment frequency: Monthly
Signup Process:
This is my favorite and one of the best Adsense alternative ad platform for all types of sites. Bidvertiser publisher Signup process is very simple. Just go to Bidvertizer main site and click on the 'Publihser' option from the header menu bar.
After that click Join Now-Its Free' button.
Then you will get a Joining form. So fill up this form and click 'continue' button. Then select your monetization method.
After that type Bidvertiser title, Domain address, select your site language and Select a category that most accurately describes your website.
And finally, click on the 'Finish' button.
Bidvertiser Approval Tips & Requirements:
Minimum a few quality original contents.
Site not adult, Pornographic or any illegal content.
Site, not underconsumption.
>>Join Bidvertiser Publisher<<
Final Thoughts:
We cannot compare with Google Adsense because Adsense is the word largest #1 CPC and CPM high paying ad network. But once if you got banned by the Google Adsense, you should use an alternative advertising platform to monetize your website. There is a lot of advertising network. But all are not paying much revenue. That's why I have collected the above top 5 the best Adsense alternatives for you that pay so much revenue that is amazing.
Additional Tip: Media.net, Infolinks, and VigLink are my personal recommended high paying Adsense alternative. You can monetize your blog with those 3 ad networks confidently. And Mellowads is the 4th position.
However, if you have any question regarding those top Adsense alternative in 2019, please free to ask me via the comment section. Thanks