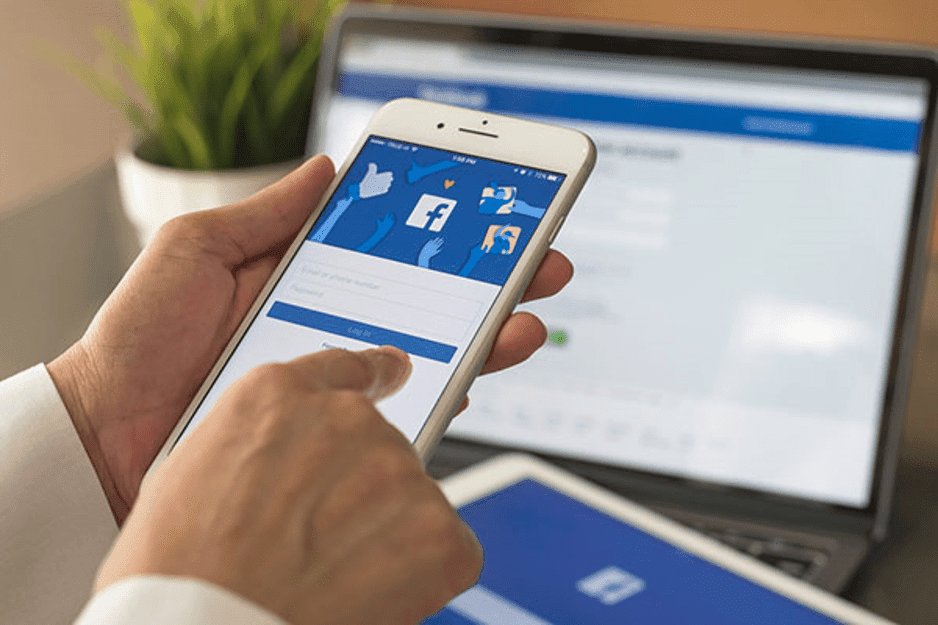 Facebook started as a platform for connecting people with each other. It was an instant success in making the world a truly connected village. Fast forward to 2019, and it is now more than just a tool for connecting with other people. Facebook has become the most used social media site in the world. As per December 2018, there were about 2.32 billion active users on Facebook. This huge user base on Facebook has led to the creation of a lot of possibilities. It has provided a huge audience to artists around the world. E-commerce has seen a huge growth in earnings through advertising and marketing on Facebook.
Facebook has evolved digital marketing services. Businesses are now more interested in advertising and marketing their products on Facebook instead of other channels. It has risen as a competitor to conventional marketing. In the image shown below, you can see the growth of the advertising income of Facebook.
Credits: Statista
So now we know Facebook is a great platform for businesses. Let's talk briefly about how it can help an e-commerce business in particular.
Global Audience
The most important thing for an e-commerce business is to have a huge audience. Facebook offers the most direct form of advertising to its 2.32 billion users. This audience can be helpful for expanding your e-commerce business to other regions in the world.
Affordable
A newspaper itself is not worth much without ads on it. Just like that, advertising on print media and so on, digital media has become a real headache for businesses. It has become expensive over the years. There are many factors that determine the cost of advertising on print and digital media.  In addition to that, you cannot track your reach and conversion rate through these marketing channels. On the other side, you can track your views, clicks, conversions through Facebook marketing. The average cost per thousand views stays around $11 on Facebook.
Brand Following
Facebook is a great way to develop brand awareness and following in your customers. People spend most of their time on Facebook, going through their feeds. Sharing attractive content on your Facebook page can attract thousands of views. Announcing your flash sales, discounts, and contests develop brand awareness and following in your customers.
Facebook Ad Strategies for Your E-Commerce Business
Now we know what Facebook has to offer for e-commerce businesses. It is important to understand here that it is not possible to realize this potential without a proper strategy. So let's dig into some ad strategies on Facebook.
Right Audience
As reported in 2018, Facebook came in second to Google in terms of driving online traffic. It has the biggest user base right now, with around 2.32 billion active users. But no all of them are using it to purchase something. The majority of them are on Facebook to spend their leisure time. So you need to study your right audience. You must understand who you want to show your ads to. For example, showing an ad about female apparel to male users is pointless. It is frustrating for people to see ads unrelated to them. So, you have to target your audience carefully.
Follow up on Abandoned Carts
As per Smart Insights, out of every 100 customers, about 15 of them add the product to the cart. But only a couple of customers out of those 100 actually purchase it. This tells us that many e-commerce businesses end up with a lot of abandoned carts. Facebook ads can solve this problem if your e-commerce business is one of them. With Facebook ads, you can follow up with such customers by retargeting them. Once your customer leaves without purchasing the item in his cart, you can remind them about it on Facebook. Also, mention the link to the product and an image. Another strategy is to include a discount offer to lure the customer into purchasing it this time. It is important to note here that retargeting a customer after a week, or two does not work. You have to get back to such customers soon enough.
Credits: Neilpatel.com
Facebook Pixel
Facebook pixel is one of those tools that make advertising efficient on Facebook. You need a tool to study the behavior of customers on your e-commerce platform. What type of products are they clicking on? What type of products are they going through with? The number of abandoned carts, products that are getting the most clicks, etc. are the things you need to study. You can do this by adding the Facebook pixel to your e-commerce platform. It tracks and collects this type of data and sends it to Facebook Ads Manager. Ads Manager then helps you in making a decision about your ads strategy.
Custom and Lookalike Audiences
Facebook facilitates its advertising partners with a lot of helpful tools and features. It allows you to create a custom audience and lookalike audience. The custom audience is used for people who have interacted with you before. Targeting these customer has a greater chance of a successful order. On the other hand, the lookalike audience can provide a new audience that is similar to your current audience. In this way, you can boost the reach of your e-commerce business to new customers.
Create Social Proof
Including social proof in your Facebook ad strategy will influence people on a more emotional level. Facebook is a social media site. People want to socialize in several ways. One way is to follow their favorite personalities from every field of like. These people are called social media influencers. They can be actors, singers, models, designers, artists, or public speakers. Social proof helps you to engage people with your business. You can do this by collaborating with influencers for certain products. People love to hear the opinion of their favorite personalities. These influencers review your products and recommend them to their followers. This way, your business gets recognition among social media users. There are platforms like Grin that can help you do this in a more effective way.
Credits: Grin
Use Your Facebook Page Effectively
The behavior of social media users has changed over the years. Most of them can recognize when a product is being marketed to them. So they quickly scroll down the post. To tackle this issue, e-commerce businesses need to make it look like a general post instead of a purely marketed one. The Facebook page of your e-commerce store can be more than effective in the case. To increase your brand awareness, announce things like contests, discounts, free giveaways, and email signups, etc. Social media users engage with Facebook pages of different businesses to look for such offers. This is a great way to drive traffic to your e-commerce platform. It also helps you to develop brand awareness and loyalty in your customers.
Ending Note
As we have discussed, Facebook is a great tool for e-commerce businesses. But you have to have a proper strategy to follow. It is pointless to shoot arrows towards an empty sky. You can quickly lose sight of your budget without a target audience. There are several other things that you can do, but these 6 Facebook ad strategies can definitely boost your e-commerce business.